Competition closed: Win a Legology bundle worth £500 for summer-ready legs!
We've got a fabulous bundle from Legology worth £500 to giveaway!
One lucky winner will receive a gorgeous beach bag filled with a range of Legology products with everything needed for summer-ready legs!
About your prize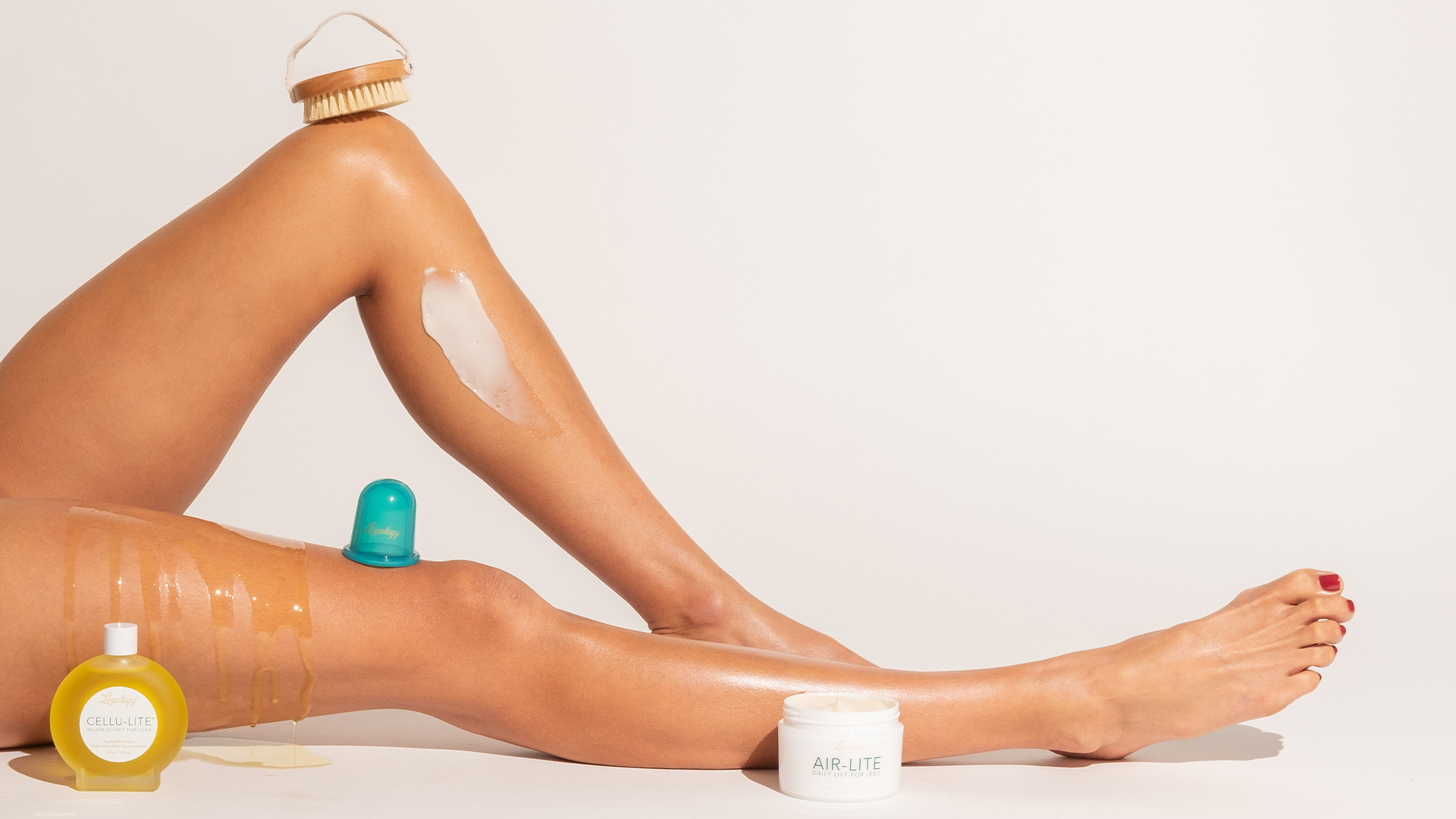 Our winner will recieve the following:
Summer straw beach bag
Jelly-Lite: a cool, hydrating leg mask that offers

cold comfort therapy for legs. Jelly-Lite instantly cools and deeply hydrates hot,

dry

 and tired legs.

 

Cellu-Lite: A potent cellulite oil formulated to aid massage in smoothing uneven and congested areas of the legs.
Air-Lite: A powerful cream that improves the appearance of leg contours. Air-Lite targets areas of bumpiness and heaviness while delivering a feeling of improved lightness.
Peach-Lite: a firming cream that lifts and sculpts the look of buttocks while delivering intense softness akin to a ripe peach.
Exfo-Lite: A potent sea and Himalayan salt scrub. Targets dry skin and puffiness to reveal super soft streamlined legs.
Buff-Lite:

A 

dual-sided 

double-cleansing 

pad 

for exfoliating and polishing

the buttocks.

Circu-Lite: a vacuum massage cup to aid massage of the legs, helping to reduce the appearance of cellulite, leaving skin smooth and firm.
Lymph-Lite: a natural vegan body brush designed to target cellulite and dry skin in legs as well as promoting circulation and contouring.
Sun-Lite: a tinted leg cream that delivers subtle, wash-off colour, while contouring and making legs feel lighter, more energised and supported without hosiery.
Holiday-at-home candle: Sustainably UK sourced soya and bees wax scented candle infused with Legology's much loved signature scent.
About Legology
Kate Shapland developed Legology to deliver leg care that would make a real difference to common leg issues and be a true feel-good experience for the wearer.
With an emphasis on lifestyle and the lymph, Legology enhances the body's own cleansing process to improve leg contours and care.
From powerful cellulite busting oil to buttock defining cream, a two-salt glow exfoliator and a depuffing lymph-boosting magical mix, Legology creates products that make you feel great from the feet up.
How to enter
This competition is now closed.
Terms & conditions
This competition is open to everyone except for Liz Earle Wellbeing and Legology employees and contractors (and their families), their associated companies, agents and anyone directly connected with the organisation, and operators of its brands.
Competition is open to UK and RoI residents aged 18 or over.
Entrants may be contacted by Liz Earle Wellbeing and Legology in connection with this offer, and will be asked if they wish to opt in to receive marketing communications from Liz Earle Wellbeing and Legology. We never share marketing data with anyone else and you can unsubscribe at any time. You can read our privacy policy here.
The winner's details will be shared with Legology so that they can arrange their prize.
A limit of one entry per person will apply.
No bulk, third party or automated entries are accepted.
No responsibility is accepted for any entries that are incomplete, lost or delayed or are unable to be handed in because of any technical fault or other reason.
The start date of the competition is 17th July 2023 and the competition will close midnight 17th August 2023.
One winner will be selected at random after the competition has closed and will each receive one of each of the following Legology products: Jelly-Lite, Cellu-Lite, Air-Lite, Peach-Lite, Exfo-Lite, Buff-Lite, Circu-Lite, Lymph-Lite, Sun-Lite, Holiday at Home Candle and a straw beach bag.
The winner may be requested to take part in publicity.
The prize is non-transferable and valid upon confirmation with Legology.
The prize cannot be exchanged for a cash prize and we reserve the right to replace the prize for one of equal value without notice.
The winner will be contacted via email by the Liz Earle Wellbeing team. If no response is received by the Wellbeing team from the winner within one week of our email, we cannot guarantee that the prize will still be available.
Liz Earle Wellbeing registered office: PO BOX 78349, London, SW11 9QU, United Kingdom