Christmas gifts for gardeners
Looking for Christmas gifts for gardeners? Winter can be a tough time for gardening fans, but Christmas offers a great opportunity to give gifts to look forward to the coming year.
Here are our top picks of Christmas gifts for gardeners. Dig in!
Butterfly-friendly books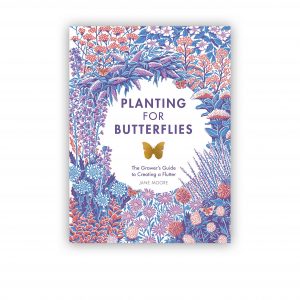 There's little more enchanting a sight than seeing butterflies flutter around a garden. This beautiful illustrated guide from the RHS explains the best plants for attracting colourful pollinators into your garden.
With ideas for every space – from city window ledge to country garden – this is the ideal gift for gardeners. Author Jane Moore offers advice on the best butterfly-friendly blooms to grow, and explains where and when to plant them.
Buy Planting for Butterflies by Jane Moore
A home for hedgehogs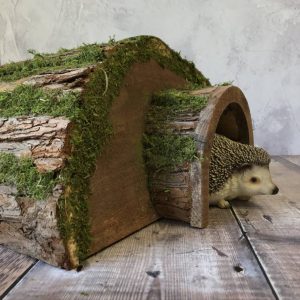 Hedgehogs are a welcome visitor in gardens. Not only are these cute characters sweet to look at, they also offer an invaluable service to gardeners by helping to keep slugs at bay. 
Sadly times are tough for our prickly friends. Hedgehog numbers have dropped significantly in recent years, with dwindling habitats, busy roads and a lack of food all to blame.
Providing a shelter for hogs can be one simple way to support these animals. We especially love this Hedgehog House from Not on the High Street. Handmade from natural barkwood with moss for added camouflage, this hogitat provides the ideal place for hedgehogs to shelter from rain or even hibernate for the winter.
Hedgehog House from Not on the High Street
The indoor gardener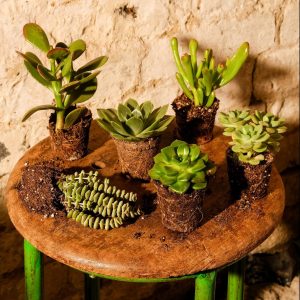 Know someone with a passion for houseplants? They'll be thrilled with a gift from Forest London. This houseplant specialist helps to bring a touch of nature indoors with a huge range of plants to suit every home.
Plus, with a number of pots and plant accessories available, Forest London is your one-stop shop for all-things houseplants. Not just for Londoners, plants are delivered nationwide.
Enjoy 10% off your order with Forest London. Simply enter the code LIZLOVES at checkout.
Keep warm with a fire pit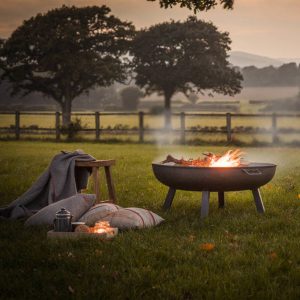 Enjoy the garden all year round – and stay warm while doing so – with a fire pit. It's the ideal addition for cosy evenings and family gatherings.
This fire pit from Not on the High Street is not only stylish, but great value for money too. It's crafted in a heavy gauge raw steel that over time ages to a natural rusty finish. It also features two handles each side to make for easy carrying – ideal when transporting around the garden.
Buy a Fire Put from Not on the High Street
Grow your own vegetable patch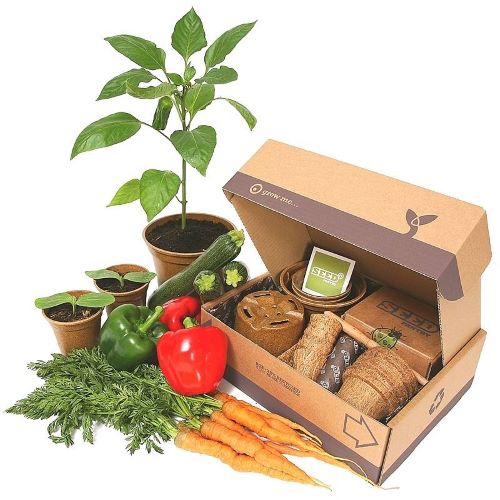 There's nothing quite so satisfying than watching your home-grown tomatoes gradually turn red or pulling a carrot out of your own garden.
If you know someone who's keen to grow their own vegetable patch, this kit from Seed Pantry is the perfect place to start.
Jam-packed with easy-to-grow seeds, including courgettes, beetroot, chard and tomatoes, this starter kit also includes all the equipment you need to ensure growing success.
Buy a Jumbo allotment starter kit
Protect hands all winter long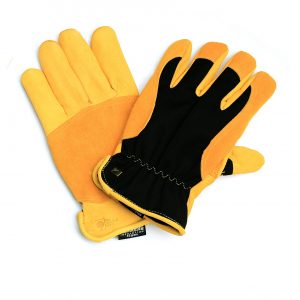 Keep hands warm and protected throughout the chilly months. The Winter Touch Glove from Jayco have been designed with cold, wet days in mind.
With a Thinsulate thermal lining to keep hands warm, these gloves also incorporate an innovative, waterproof and breathable lining to keep hands dry.
What's more, you'll never have to worry about losing a glove again with this brightly coloured pair.  
Buy Winter Touch Gloves from Jayco
More Christmas gift guides
Please note, on some occasions, we earn revenue if you click the links and buy the products, but we never allow this to bias our coverage and always honestly review. For more information please read our Affiliate Policy.