Bookshelf: Our top inspirational books
Delve into our selection of inspirational books, from how to find love and inspiration to get active, to books that nourish body and soul.
Rebel Women by Rosalind Miles (Abacus)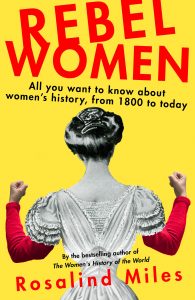 Brave and unapologetic, Rosalind Miles dives straight into a history shaped by women, dating back to the 1800s. This history book explores the inspirational tales of the famous, infamous and little-known women whose actions changed the world we live in today. With a fascinating overview from the French Revolution to the 21st century, this book will leave you feeling empowered.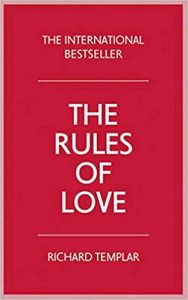 Who better to explore a personal code to happier, more fulfilling relationships than the international bestseller Richard Templar, author of The Rules of Life, The Rules of Management and more. A keen observer of people, what they say and how they behave, he's documented the 100 'rules' that those with the strongest, most loving relationships live by. Written in a simple, straightforward style, each one is a thought-provoking take on how to create a richer, more loving life with your other half.
Train Happy by Tally Rye (Pavilion)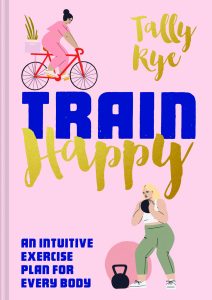 It's time to ditch negative exercise habits and learn to love working out, to create a healthier relationship with your body. Tally Rye asks us to view exercise as a form of self-care, rather than self-punishment, providing an accessible exercise plan for every body type. Full of advice regarding body image, mental health and intuitive eating, it's the perfect guide to help you feel great.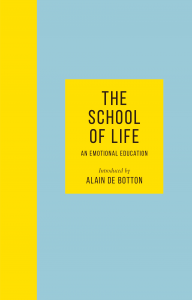 Alain de Botton provides a witty and beautifully written crash course in emotional maturity with this heartfelt book. He brings together practical advice and tools to help you achieve an emotionally fulfilled life in the modern world, exploring ways in which we understand ourselves, handle relationships, deal with failure and more.
The Salt Path by Raynor Winn (Michael Joseph)

This award-winning memoir follows the discovery of a
terminal diagnosis that changes the life of Raynor Winn and her husband. With nothing left and limited time, they make the bold decision to walk the 630 miles of the South West Coastal Path. This life-affirming story examines grief and the power of nature.
Loved this? Read on here:
Bookshelf: Our top 9 books to read this Spring
Wellbeing bedtime reading list
We only ever write about things we genuinely like and that we believe make a positive difference to our wellbeing. We will always value our editorial impartiality. We occasionally use affiliate links but these are not included in exchange for coverage. Ads and commercial offers are always clearly marked.