Our top green cleaning products
Turn a bottle of bathroom cleaner around and you'll likely be met with a collection of indecipherable ingredients, a blur of z's and q's littering the bottle. If we can hardly read the label, how do we know what chemicals we are spreading around our homes? It is worth watching out for certain chemicals, as some could prove detrimental to our health. Ammonia, which is commonly found in glass cleaner, is an ingredient to watch out for. As an irritant, it may cause coughing and throat problems, which is important to note if you or a member of your family has asthma or another respiratory condition which can be triggered by irritants. Triclosan is another potentially harmful chemical which can be found in some dishwashing products as an antibacterial and antifungal agent. Some studies have suggested triclosan may impact on thyroid hormones and contribute to antibiotic resistance.
Choosing products with fewer ingredients can help us to ensure we are not spreading potentially dangerous chemicals around our homes, when a more natural, eco-friendly alternative will do the job just as well. Read on to discover some of our favourite natural cleaning products.
bide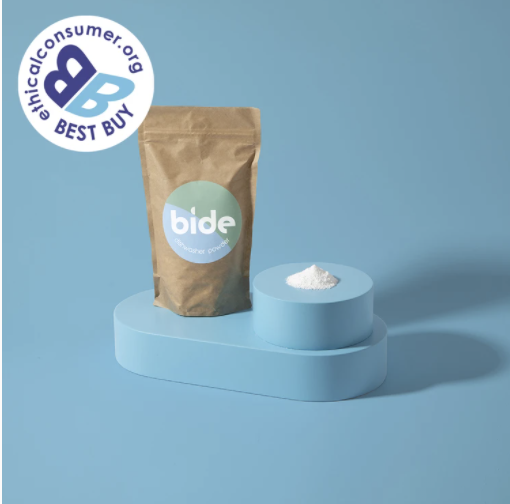 This Bcorp certified brand is empowering people to upgrade to an eco-conscious lifestyle with accessible, plastic-free and zero-waste swaps. The product range is vegan and contains everything from washing up liquid to toilet cleaning bombs, laundry detergent to dishwasher powder. They work a treat and smell great too thanks to a healthy dose of organic essential oils.
Not only does bide have impressive eco-credentials, it has incredible social impact. Instead of making its eco-cleaning products in factories, bide brings factories into people's homes, removing barriers for unemployed and marginalised people to earn a living. And, with products starting from just £2.50, the brand strives to be affordable for all.
Mangle and Wringer
Mangle and Wringer are an amazing Cotswold-based company founded by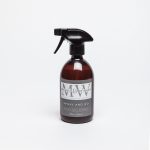 Vanessa Willes. Her natural products are based on recipes devised by her old housekeeper during her days in service in the 1930s and 40s. We love how easy Mangle and Wringer's Spray and Go makes cleaning. It is a natural, all-purpose surface spray made with food-grade ingredients that is safe to use around food. Their laundry powder is made using 100% coconut oil soap, natural minerals and water softeners so it is very gentle and is a great alternative to bio and non-bio products which can irritate sensitive skin.
Ecover
A go-to brand for a wide range of ecological laundry, dishwashing and cleaning products, made with ingredients including aloe vera, coconut oil and sugar. We love their washing up liquid, and in some stores Ecover offers free refills of it. Buy it here.

Method
Method also has a great range of household products and is a laudably transparent brand – head over to their website to find an accessible, detailed guide to the ingredients it uses. Their wax-free, non-toxic floor cleaner is a favourite of ours, as it has a wonderful scent of almonds and is biodegradable.

Ecozone
Ecozone's range of products have been developed to be effective at low temperatures, which will help you to reduce your carbon footprint and safe on fuel bills too. Ecozone Dryercubes are a lifesaver when it comes to softening clothes – simply pop them in the tumble dryer with your laundry to soften clothes without fabric conditioner, reduce drying time and save electricity.

Aquaint
An interesting product, made with only two ingredients – water and natural hypochlorous acid, which is also produced in the human body, to help fight bacteria and germs. Aquaint sanitising spray  kills 99.9% of bacteria and can be used to clean household surfaces as well as hands, skin and more.

Bio-D
This range of laundry, handwashing and household cleaning products is totally free from chemical plasticisers and synthetic perfumes. Their loo cleaner is a super powerful product made from a combination of natural acids, including acetic acid, which is also found in vinegar. It is particularly effective on limescale and has a zesty lemongrass scent.

E-Cloth
The e-cloth has a nifty range of cleaning products which removes dirt, grease and over 99% of bacteria using only water. E-cloth's range is environmentally and purse friendly too. Their general purpose cloth is a must-have – highly absorbent, it is perfect for mopping up spills or wiping down surfaces, and can be used dry as a duster.

Loved this? Read on here: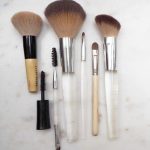 – Bring a breath of fresh air indoors with our top air cleaning houseplants
– Clean up your beauty regime with our tips on spring cleaning your make up bag