Natural first aid remedies for travelling
Whether you're enjoying the long summer break or heading off for some winter sun, when a holiday beckons these healing herbs are the finest first aid remedies for your travel bag.
Ginger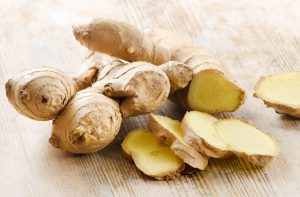 Ginger is a powerful antioxidant, helps improve the circulation and even a small amount of ginger may help prevent blood clots by preventing blood platelets clumping together, so could be a useful pre-flight DVT (deep vein thrombosis) preventative. Ginger is also a highly effective natural remedy for nausea and morning sickness and is a natural comfort for travellers whether by sea, road, rail or air. Make a natural ginger tea by infusing a slice of the root in a mug of hot water and take with you in a flask, or try powdered ginger capsules an hour before departure. If nothing else is available, even nibbling on a ginger biscuit or piece of crystallised ginger root while travelling can help (a useful tip when travelling with children).
Aloe vera
The gooey sap of the large, juicy fronds of this succulent evergreen plant has been used since at least the fourth century BC. It was hailed by American Indians as the 'wand of heaven' and by Christopher Columbus as 'the potted physician' because of its medicinal properties. Aloe vera juice or sap contains tannins, steroids, antibiotic substances, enzymes, vitamins and minerals. The pure juice can be useful for settling gastro-intestinal complaints, so pack a small bottle if you're sensitive to a shift to foreign food. Aloe vera gel is good for all kinds of burns, including sunburn, heat burns and even radiation burns. Choose a pure form of the gel (or snap off a local leaf if you're in the tropics) to help heal sunburn, and mix with a few drops of neat lavender essential oil for best results.
Lavender oil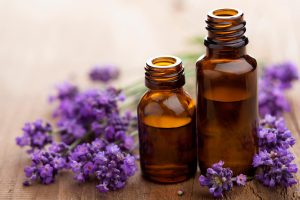 Liz never travels without a tiny bottle of multi-purpose pure lavender essential oil and you'll always find one tucked into her overnight bag. The name lavender is derived from the Latin lavare 'to wash' and it was the favourite addition to bath water for the Greeks and Romans. Even now, a few drops added to a warm bath are one of the fastest ways to revive a jet-lagged brain and body. The pure essential oil is steam-distilled from lavender's fragrant purple flower heads and has been shown to have relaxant properties helpful for treating tension and stress. Clinical studies using the essential oil also show it to have sedating and sleep-inducing properties; try sprinkling a few drops onto a tissue and tucking into your hotel or airline pillow to encourage more restful sleep. Lavender oil is one of the most popular oils in aromatherapy and can be applied neat in small doses to burns, insect bites and minor wounds to dramatically help speed the healing process.
Arnica
The flower heads contain essential oils which possess a strong smell and taste, and are naturally antiseptic. Best used externally to treat bruises and swellings, packing a tube of arnica cream for bumps and sprains can come in very handy, especially if travelling with active children. Many swear by taking homeopathic arnica tablets as a natural remedy for nerves (including fear of flying), shock and trauma following emotional or physical injury.
Calendula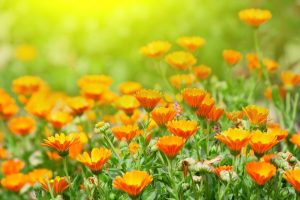 Also known as the common marigold, calendula comes from the Asteraceae or daisy family. Most calendula used in herbal remedies is labeled as C. officinalis, so look for this on the label for a sign of botanical authenticity. Traditionally, calendula flowers have been applied to small cuts and grazes to help stop bleeding and speed healing. Calendula has also been shown to have an anti-inflammatory and antiseptic properties, and is used by some doctors to help heal minor surgical wounds. A tincture of calendula makes a soothing skin wash for scrapes and grazes, and a tube of calendula ointment or salve is a useful skin-healing standby. Make sure you use an ointment containing preservatives though before using on any kind of skin abrasion, as unpreserved skin creams can be a breeding ground for bugs and bacteria (the last thing you need on any kind of open wound).
You'll find most of these natural remedies in good health shops, or visit the medical herbalists G Baldwin & Co, one of Britain's longest established medical herbal suppliers (since 1844), in South East London.
Loved this? Read on here:
– The best herbs and essential oils for sleep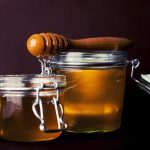 – Why honey is the best remedy for a cough
Save
Save
Save
Wellbeing Wisdom
Calendula makes a soothing skin wash for scrapes (use an ointment containing preservatives to prevent bacteria spreading)
Try sprinkling a few drops of lavender oil onto a tissue and tucking into your pillow for a restful night's sleep
-