Sponsored: Why fibre is crucial for your gut health
With more than 60% of the immune system based in the gut, achieving a balance is key. A healthy diet, rich in fibre can help achieve a balanced gut, and has been shown to lower the risk of diabetes and heart disease. However, most of us in the UK are not getting enough fibre in our everyday diets. The recommended intake for adults is 30g per day – however, for women the average intake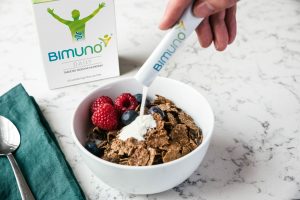 is 17g a day and for men its 21g a day.
So how can you get enough fibre?
To get to your recommended amount, you need to eat a wide variety of fruits, vegetables, grains (including bread and cereal) and pulses. But if you are still falling short, you may need to boost your intake – a high fibre food supplement such as Bimuno can help.
Bimuno is a unique daily food supplement that increases the levels of bifidobacteria in the gut. Unlike products which contain live bacteria that can be destroyed by heat or acidity before reaching the gut, Bimuno travels through your digestive system intact. It naturally feeds and stimulates bifidobacteria, encouraging its numbers to grow. When taken daily, Bimuno increases levels of good gut bacteria within just seven days.*
Bimuno is rated 8.7/10 from over 2,600 reviews on Trustpilot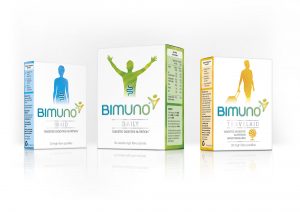 Bimuno seamlessly integrates into your everyday life and won't interfere with your daily routine. It comes in three varieties:
Bimuno DAILY – a tasteless daily powder you can add to any drink or sprinkle over food.
Bimuno IBAID – a chewable pastille designed for those with a sensitive stomach.
Bimuno TRAVELAID – to maintain gut health whilst travelling.
So, if you're looking for a simple way to increase your good gut bacteria, check out Bimuno. It's available to buy from Boots, Lloyds Pharmacy, Holland & Barrett, Amazon and Bimuno.com.
*Scientific data shows that daily use of Bimuno® increases gut bifidobacteria levels within 7 days, results may vary.
Sponsored by Bimuno
Visit bimuno.com/balance and get 10% off Bimuno, use code LIZEARLE10 at checkout.