Barbecued bananas and salted maple butter
Shivi Ramoutar's recipe for deliciously sweet barbecued bananas, dripping with salted maple butter and served with a scoop of smooth vanilla ice cream are the perfect way to round off a barbecue when the sun goes down.
Ingredients
4 large bananas, skins on
For the salted maple butter
120g salted butter
60ml maple syrup
2 tbsp dark rum (optional)
2 tbsp cream cheese
A couple of drops of vanilla extract
A large pinch of cinnamon
A large pinch of nutmeg
To serve
4 scoops vanilla ice cream
1 lime, zest
Method
In a small saucepan, on a low heat, whisk together the ingredients for the salted maple butter, until smooth.
Place the banana flat and slice through the skin along the top, following the curve, Gently prise open and drizzle over a tbsp of the salted maple butter. Close the banana and wrap securely with foil. Repeat with the remaining bananas.
Carefully pop the foil wrapped bananas onto the barbecue, turning often until softened, 10-20 minutes, depending on how hot the barbecue is.
To serve, carefully remove the banana from the foil and the skin. Dollop vanilla ice cream on top and drizzle over the remaining salted maple butter and the grated lime zest.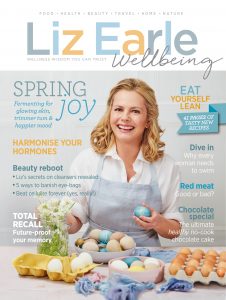 For more mouthwatering recipe ideas, subscribe to the magazine and get free P&P (UK).