Baked Camembert with chilli jam and almonds
The Danish word 'hygge' means to enjoy life's simple pleasures, surrounded by the cosy warmth of loved ones. And what could be more conducive to this philosophy than gathering around a roaring fire with family and friends – a hot drink in hand, snuggled in blankets while cooking up a fuss-free outdoor feast.
This baked Camembert with chilli jam, almonds and apples is just one of the delicious treats from the fireside feast in our Winter 2016 issue.
Wellbeing Wisdom
Almonds are high in vitamin E which is essential for supple skin
Cheese – in moderation – is a great source of calcium for strong bones
Ingredients
2 x 250g wheels of Camembert cheese
2 tbsp chilli jam
100g whole almonds, roughly chopped
4 apples of choice
Method
Cut a cross in the top of each Camembert and carefully pry open the skin with your fingers. Dollop a tablespoon of chilli jam and the almonds into the centre of each and wrap in a parcel of foil, leaving some bunched at the top so it's easy to open when ready.
Place each Camembert into the embers of the fire for around 10 minutes, until the cheese is hot and runny – making sure to carefully open the tin foil with heat-proof gloves or a tea towel.
Core and cut up the apples and dip the segments into the cheese.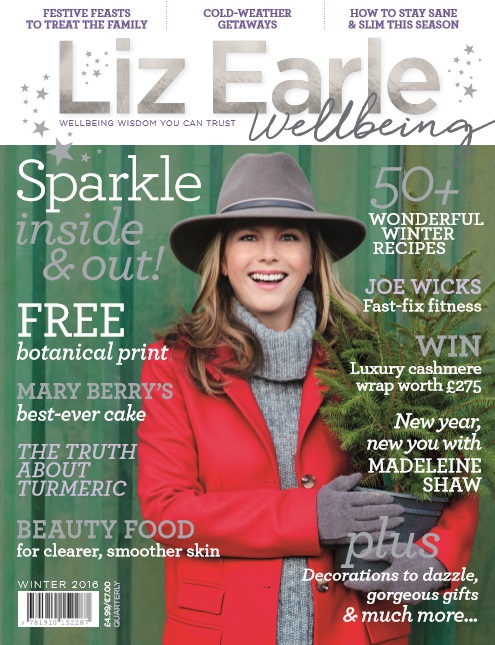 This recipe is taken from the Winter 2016 issue of Liz Earle Wellbeing. For more delicious, warming dishes and Liz's wellbeing wisdom, subscribe to the magazine and get free P&P (UK).