Gut-friendly Christmas recipes
Christmas celebrations offer unique challenges for our microbiome as we indulge in rich, high-fat, sugary foods and perhaps a glass (or two!) too many. So if bloating, constipation, indigestion, heartburn or acid reflux have become unwelcome additions to your Christmas traditions try our gut-friendly food swaps.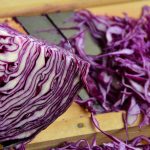 A side of regal red cabbage really spruces up the Christmas dinner table. While traditional braised red cabbage is a great source of vitamin C and also provides dietary fibre, a few spoonfuls of sauerkraut will really up the gut-friendly goodness. Try this super speedy recipe for red cabbage and fennel seed sauerkraut.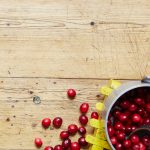 Another ruby-red festive favourite, serving cranberry sauce with turkey is non-negotiable. These tart, flavoursome berries are packed full of phenolic compounds, which can help to prevent bad bacterial overgrowth. All too often, shop-bought cranberry sauces are loaded with added sugar, so try making our lower-sugar cranberry sauce recipe for a prebiotic boost.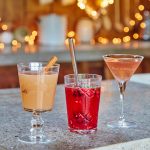 These refreshing cocktails will become your drink of choice over the festive season. Using probiotic-rich kombucha as a mixer is kinder to your body than sugary soft drinks. Choose between a non-alcoholic spiced-apple punch, a berry kombucha gin cocktail, or a grown-up kombucha martini.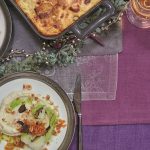 Leeks contain high levels of inulin, a soluble fibre that isn't absorbed by the stomach and travels into the lower gut where it's a prebiotic treat for our good gut bacteria. Inulin can also be found in other allium family vegetables including onions and garlic as well as Jerusalem and globe artichokes. This means our leek and artichoke terrine, with a side of onion, garlic and bean puree is a wonderful way to promote great gut health. It's a wonderful vegetarian recipe that can be served as a starter or in a larger portion to replace the meat option in a festive feast.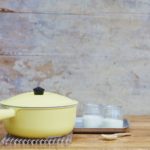 Brandy butter may be a Christmas tradition, but your gut will be much happier with a generous dollop of live, unsweetened yoghurt. Here's how to make your own.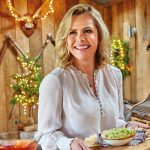 Make your own bowl of dip for crudités, crackers or crisps using one of our favourite probiotic powerhouses, kefir. Combined with garlic and broccoli, this dip is the most moreish savoury snack.
Loved this?
Read on here:
– Make these perfect prebiotic-rich chicory canapés for your next dinner party