Greek feta cheese pie recipe
Ingredients
300g Gouda, coarsely grated
4 organic eggs
150g feta, crumbled
300g yoghurt
120g breadcrumbs
Pinch of nutmeg
Black pepper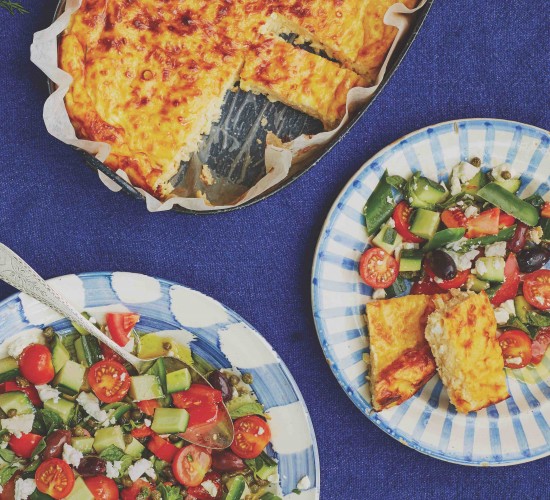 Transport yourself to the Aegean with this tangy Greek cheese pie recipe, bursting with Mediterranean sunshine.
Method
Preheat the oven to 180C/ 350F/ gas mark 4. Mix the ingredients together in a bowl and pour into a square baking tray lined with parchment.
Cook for around 30 minutes until the mixture has set.
Recipe by Emma Winterschladen
Wellbeing Wisdom
Eggs are a very good source of inexpensive, high-quality protein – with approximately 8g per medium egg.
As well as protein, eggs are bursting with fat-soluble vitamins A, D, E and K.
Feta cheese contains B vitamins, phosphorus and calcium, essential for healthy bones.