The Good Gut Guide: Week Two blog
Liz says:
My lucky Good Gut Guide preview testers are well and truly on their way to better gut health, as they come to the end of their second week on my 6-week better gut health plan.
This week they've been learning about low stomach acid and easy ways they can encourage better digestion.
Plus, they've been tucking into plenty of dark leafy greens to help promote detoxification and balance intestinal pH levels, warding off overgrowths of bad bacteria.
Read on to find out how they've been getting on.
Tricia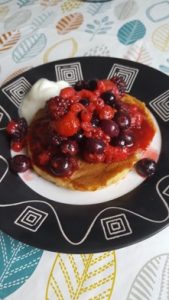 This week I increased my exercise, using a Fitbit to track my steps.
I've tried to stick to organic fruit and vegetables, as advised in the book. I didn't find it much more of an expense.
I was happy to find that my local supermarket sold Kefir, so I have been adding this to my smoothies.
I've been taking the time to make a proper breakfast each morning, such as homemade granola with Greek yoghurt and fruit and the buttermilk pancakes recipe from the book (my family cannot get enough of these!)
I'm feeling good, more alert and full of energy!
Caterina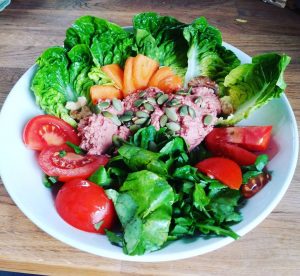 I am just entering my third week and still going strong. In my second week the thing I found most useful was the idea about low stomach acid. I scored quite high on the symptom list and have occasionally suffered from heartburn, assuming it was stomach acid. Taking apple cider vinegar before meals has been a total revelation and I seem to have much easier digestion. I also now have my first batch of kombucha to help too.
With regards to bacterial health, I had already done away with antibacterial products both for personal use and for household cleaning, before starting the programme. Instead I use natural products, including natural toothpaste and gentle detergents. I get plenty of dirty mucking about on my allotment and I am sure I eat a bit of earth now and then with my veg!
Even before starting this plan I was eating quite a lot of vegetables, but I have now significantly increased the amount of produce I consume in my meals. I probably eat between 8 and 10 portions of fruit and veg per day.
Kefir production and consumption has increased since I received the better grains from a friend (great-grand babies of a kefir batch I had originally given her way back!). I am keen to share them as they are growing – I have already connected with another of the ladies on the programme and will be sending her a baby kombucha scoby!
Despite not always sticking to the plan 100% (the odd treat slips in, un-instagrammed!) I am getting on really well so far. My husband is also loving the bigger variety of food that I cook. Plus, I am enjoying sharing my experience and culinary creations on Instagram too with #goodgutguide.
Liz adds: So good to hear all here and how you're enjoying the fermented foods – I love the way kefir and kombucha just keep growing so you can pass on extra to friends and family to spread the love! Such a healthy habit to get into and share.
Gabi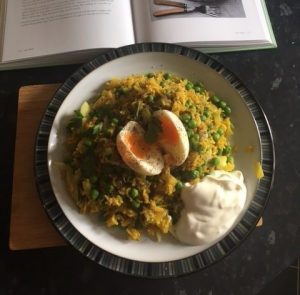 This week has been a real eye–opener for me as I kept a food diary each day and, although I was eating ok, it made me realise about how many 'little bites' of things during the day can soon add up.
It was interesting to learn about the bacteria in your mouth; although I did not try a natural toothpaste I may still give it a go later.
I feel a lot more energetic in myself this week. I have particularly enjoyed really looking at food in the shops, the quality and where it comes from, instead of just robotically going from aisle to aisle!
Plus, the avocado face mask was a dream!!
Lauren
I had to use antibiotics for a really nasty case of tonsillitis back in March, so this week I've been replenishing my gut bacteria with plenty of kombucha and sauerkraut.
I've also made my way through various types and flavours of kefir – everything from dairy, goats and coconut. I haven't got around to making my own yet but it's on my to-do list!
I've also been taking apple cider vinegar with the mother.
Some of my favourite food items include avocados and almond butter, so I'm enjoying having an excuse to eat more of those. I've also got an electric coffee bean grinder which I'm using to blend flax seeds to add to Greek yogurt.
Jodie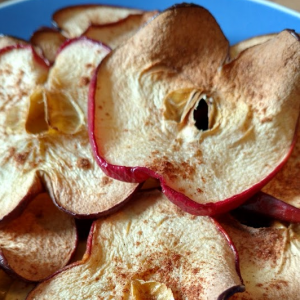 I've reached the end of my second week on my journey to better gut health and I am feeling really good. I'm enjoying the programme as it is easy to follow and I already feel a much greater overall sense of wellbeing.
This week I've gotten into the recipe section of The Good Gut Guide, which has seen me cooking with lots of fresh, organic ingredients and enjoying the delicious snacks and meals. The spiced apple crisps were the biggest hit in our house – both my husband and I gobbled them up in no time. I made a second batch for our friends who were visiting and adults and children alike loved them as well. The tray bake all-in-one breakfast has also been another hit and the prep time was minimal (with maximum taste and healthiness) – another winner!
Tonight I have prepared a ginger bug and can't wait to enjoy my homemade ginger ale once it's ready. At the risk of sounding repetitive, this was another easy recipe to follow with an (anticipated) super delicious payoff.
I've also switched to a more natural toothpaste (having used the exact same synthetic toothpaste my whole adult life) and to my surprise, my teeth feel equally clean without all of those unnatural ingredients. I am ready to make the permanent switch to naturally-based toothpaste and will make my own mouth rinse over the weekend.
Liz adds: Wow! What a super-speedy set of results here Jodie! And it's so great to hear just how much your whole family are loving the new additions to their daily diet too. As a mother of five myself (and a picky husband!) I know only too well just how tricky it can be to keep everyone in the family happy with healthy eating, so I am especially thrilled to hear your experiences and sincerely hope this inspires others to give it a go for better gut-health too.
Laura
Wow! I learnt a lot this week about all the things I have been doing to damage my gut health. In fact, only the week before I started on this plan I had to take a course of anti-biotics for dental surgery. In future, I will always make sure that is alongside a probiotic supplement.
I have been in contact with some of the other bloggers who are following the 6-week gut guide and am very excited to be receiving a scoby in the post any day now so I can make my first Kombucha!
Judging by the self-test on page 45, I definitely have low stomach acid so have been keeping up with the lemon water, and have bought some Apple Cider vinegar too. As Liz recommended, I made sure it is raw.
The main things I have learnt from my second week are to begin to keep a food diary and to get into the habit of addressing stress, resting for ten minutes at the start and end of each day.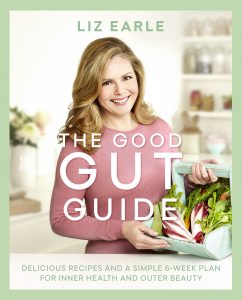 To get started with Liz's ultimate wellbeing plan for a healthy gut, order your copy of The Good Gut Guide today!