Liz's simple good gut checklist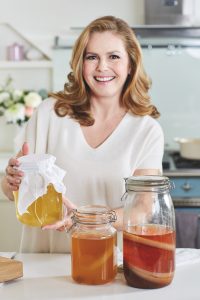 The role of our digestive system in determining all-round health and happiness is more powerful and wide-reaching than we previously understood, says Liz. In her book, The Good Gut Guide, our Editor-in-Chief takes a close look at some of the surprising ways this unsung hero can affect our wellbeing, and shares some simple steps to nurture our friendly bacteria for ultimate vitality. To start your journey to inner health and outer beauty, follow Liz's good gut checklist below.
Take a daily probiotic
Although it won't undo an unhealthy diet, taking a multi-strain probiotic each day
 is a useful insurance policy, alongside a diet filled with fresh and fermented foods. It can also help speed up the transit time of food and waste matter passing through your body, easing and regulating bowel movements.
Drink fermented beverages
Why not wash down your probiotics with a zingy kombucha shot or a glass of milk kefir? Also, use water kefir as the basis for probiotic-packed milkshakes and smoothies. Concentrated lacto-fermented whey is also rich in lactobacillus and can be added to water, juice and smoothies.
Go organic
Buy fresh produce from farmers' markets or look in supermarkets for loose organic fruit and veg that have yet to be scrubbed clean. Again, you'll get those healthy soil-based bacteria that help improve digestive and immune functions. With your veg, loosely rinse them under the tap to remove the visible soil. A few tiny particles will be left behind in the crevices – but this is OK!
Antibiotic antidote
Don't forget to take a probiotic supplement alongside prescribed antibiotics. The
two strains shown to be the most beneficial here are lactobacillus acidophilus and lactobacillus rhamnosus.
Note: Some fermented foods and drinks can be a trigger for those who suffer from migraines.
Loved this? Read on here:
– How to make your own kimchi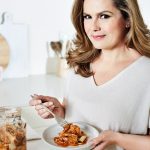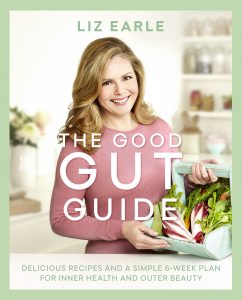 To get started with Liz's ultimate wellbeing plan for a healthy gut, order your copy of The Good Gut Guide today!