FOOD HERO – Lorraine Pascale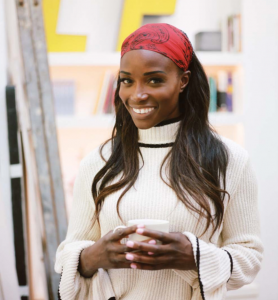 Since swapping the catwalk for the kitchen, TV chef and bestselling author Lorraine Pascale has gone from strength to strength – both physically and mentally. She talks to Liz about achieving a happy and healthy balance in her approach to food and fitness – without depriving herself of her much-loved baked goods.
Lorraine Pascale's career path is an exciting and unexpected one. Starting out at the age of 16, she enjoyed 15 years on the catwalk as a model alongside the likes of Kate Moss and Naomi Campbell. She says: 'It was a lot of fun – I was gallivanting around the world and getting paid for it, and I also made a lot of good friends.' But once she got married and had her daughter, Ella, Lorraine found herself with the familiar working mum's dilemma: she wanted a job that she was passionate about but that also kept her in one place. 'My dad was a Spanish teacher and loved his work, and I knew the time had come to and more fulfilment in my career.'
To read the full interview click over and subscribe to the Winter edition of Liz Earle Wellbeing.
Keep up to date with Lorraine on lorrainepascale.com and on Instagram @lorrainepascale. Bake by Lorraine Pascale (Bluebird, £20) is available to buy now on amazon.co.uk