Fabulous farmers' markets to visit
Liz writes:
Farmers' markets are the ideal place to pick up fresh, seasonal produce that has been grown, bred, caught, baked, pickled or foraged locally. Visiting them and giving them our support and custom is one the best ways to directly support hard-working agricultural families.
Being a farmer myself, I'm a huge fan of buying from the farm producer direct and these markets are a fantastic way for farmers to bring their fresh produce to urban areas. Everyone wins – farmers get a fair price and connect with their customers, and customers get the freshest, tastiest seasonal produce with true traceability.
Here are five of my personal favourites for finding the freshest, tastiest food produced with very few food miles.
Frome Independent Market, Somerset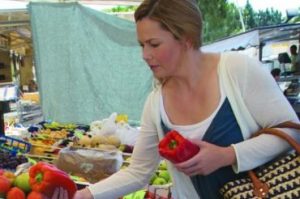 I live in the West Country and this is one of my favourite haunts. It's held on the first Sunday of the month in Frome, when local food producers gather together with a wider range of stallholders selling recycled clothing and other eco-ideas. I always hunt out my favourite organic Godminster cheese and love some of the more unusual vintage household and fashion finds.
Pimlico Farmers' Market, London
I'm rarely in London at the weekends, but when I am, I head for this pretty triangle of a market held on Saturday mornings outside one of my all-time favourite restaurants, Poule au Pot, at the chic Belgravia end of Ebury Street. Especially good for speciality breads and award-winning cheese makers, fruit and vegetable farmer stalls and even the famous Richard Haward's Essex oysters when in season.
Padstow, Cornwall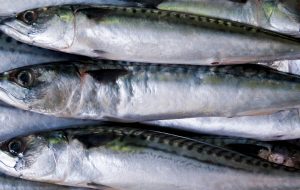 A highlight of the year is staying with friends in Cornwall and a trip to the quayside Padstow stores is a treat for the freshest fish imaginable. Rick Stein has done amazing work to bring simple, fresh gourmet seafood to a wider audience here. We can never get into the restaurant but have discovered the best fish and chip shops serving battered Cornish catch of the day within an hour of two of being landed. Padstow farm shop will also deliver local, seasonal provisions to your holiday let, such as ruby red Devon beef and outdoor-reared Tamworth pork should you tire of fresh fish…they even make their own Padstow pasta from local wheat. Amazing.
Burnham, Norfolk
Situated on an old-fashioned traditional high street, which I find a welcome time warp, with butchers selling local pasture-fed meats and traditional bakers their well-made sandwiches, perfect for picnics amongst the sand dunes. Don't miss Uttings greengrocers for local, seasonal fruit and veg, ironmongery and even a bucket and spade before heading to the beach. Burnham's high street market is always filled with locals and tourists alike supporting the heart of this thriving community.
Tetbury, Gloucestershire
The influence of the Prince of Wales's Duchy Home Farm at Highgrove is tangible throughout Tetbury, a very pretty Cotswold market town. Here you can find plenty of Duchy produce and seasonal fruit, vegetables, meat, milk and eggs all produced to the very highest quality and taste. Much of it is from Duchy Home Farm, run by the inspirational farm manager David Wilson, as well as produce from other organic and sustainable farms. I especially like the fresh produce market held in the historic market house, which dates back to 1655. Visit on the first Friday of the month for fresh vegetables and seasonal specialities, such as grass-fed mutton.
Loved this? Read on here:
– How to cut food waste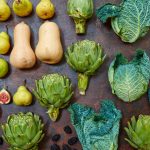 – How to make your food shop more sustainable
Wellbeing Wisdom
Giving farmers' markets your support is one the best ways to directly support hard-working agricultural families
At the markets you get the freshest, tastiest seasonal produce with true traceability