6 easy ways to use less plastic
Relax… now picture yourself walking along the palm-fringed beach of a far-flung island in sunnier climes. The impossibly turquoise, Instagram-worthy waves dance gently on the shore, and underfoot… a perfect covering of hundreds of tonnes of cold, hard, jagged plastic waste! Shockingly, recent estimates suggest that the amount of plastic that enters our oceans every year could cover every single foot of coastline on the planet. As a result of the vast amounts of plastic in the sea, it is thought that 90% of seabirds now have plastic in their guts, and by 2050 it is predicted that plastic will actually outweigh the fish in our seas. On World Environment Day in June, the United Nations rightly focussed this year's discussions on reducing plastic waste. Perhaps it's high time we all did. With just a few simple substitutions for plastic items we unthinkingly use every day, we can do our bit to make a more positive impact on the environment. Here are some of our favourite ideas:
Bamboo Toothbrushes
Toothbrushes which are 100% biodegradable are difficult to come by, and the current alternative to plastic bristles is boar bristles – not the most appetising material. Our Head of Digital, Lily, favours Pearly White Club's bamboo toothbrushes. Their handles are made from bamboo and their bristles from Nylon 6, a type of plastic which breaks down faster than lower-grade nylon. Pearly White Club also offer a subscription service which sends out a new toothbrush every six weeks in recyclable packaging. At the end of the toothbrush's life, the bristles can be plucked out and thrown away, while the bamboo handle can be placed in your compost bin. As a bonus, for every subscription bought, Pearly White Club donate a toothbrush to a homelessness charity.
Wet wipes
We would never advise anyone to clean their faces with a wet wipe, but on some occasions, like camping trips or a long car journey, wet wipes can be a practical aid for sticky hands or a sanitising necessity. Many wipes, however, contain polyester, which means they don't break down in the same way that tissue does – a huge problem if they are flushed down the loo as, when mixed with discarded cooking oil, they form giant 'fatbergs', causing 93% of all sewage blockages. When plastic-containing wet wipes do eventually break down, the plastic remnants are often consumed by marine life. If you can't bear to be without wet wipes, we recommend Beauty Kitchen's Wish-a-Wash wet wipes, which are fragrance-free and fully compostable. Beauty Kitchen also uses pre-cycled, recycled, or recyclable packaging for all their products which we can add to the household recycling when we're done.

Water bottles
Single-use plastic bottles are perhaps the biggest scourge of the seas. An unimaginable 13 billion plastic bottles are used every year in the UK, of which nearly half are sent to landfill, incinerated, or carelessly littered. As we're fortunate enough to live in a part of the world with abundant clean water in our homes and workplaces, the simplest solution is to stop buying bottled water – using a filter if you prefer a fresher taste. Klean Kanteen makes amazingly resilient reusable bottles in a whole range of gorgeous colours. We love their Insulated Classic bottle, which keeps water cold for up to 50 hours. We can vouch that it's also great for hot drinks, so there's no excuse for adding to the 2.5 billion coffee cups thrown away every year in the UK. Our Digital Assistant, Charlotte, used her Klean Kanteen bottle to store her morning cup of tea and found that it was still too hot to drink four hours later! Now that's efficient.
Plastic bags
Nearly all of us have The bag. Not just any old bag, but The – the one that's lurking in the corner of every kitchen, perhaps hung on the back of a door. The bag we fill up with other plastic bags from each shopping trip and then forget to take with us on our next supermarket visit. Carrinet Veggio bags are a great substitution for the flimsy single-use plastic veg bags found in supermarkets. The bags are made of a BPA-free polyester mesh, so vegetables can even be washed through the bags (they can even be used as laundry bags for your underwear!) Because the bags are bleach- and colour-free, they're also fully recyclable. Just think, using three single-use veg bags on every weekly shop would mean throwing away over 150 a year!
Plastic-free tea bags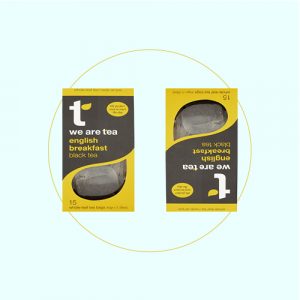 Sorry, but not even tea is sacred! While many of us throw teabags onto the compost heap without a second thought, we could actually be doing more harm than good. Sadly, on top of their packaging, many mainstream tea brands like Tetley and Yorkshire Tea use plastic to seal some of their products. Pukka have developed plastic-free teabags and have recently launched plastic-free envelopes so that the packaging is totally recyclable too. Ethical tea brand We Are Tea also have a great range of flavours, both as loose leaf and in bags, which are fully biodegradable, and they are currently working on fully recyclable packaging.
Packed lunches
Making your own packed lunch is another great way to save on the excessive packaging of meal deals and take-away drinks. TheVeganKind sell fully-compostable paper sandwich bags and dishwasher-safe, reusable bamboo straws which may be useful in light of the forthcoming government plan to ban plastic straws.
Loved this? Read on here: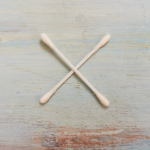 – Are you making these common recycling mistakes?