Christmas gifts for gardeners
Looking for Christmas gifts for gardeners?
Winter can be a tough time for gardeners, but Christmas offers a great opportunity to give gifts that can get them excited for the coming year.
Here are our top picks of Christmas gifts for gardeners. Dig in!
Books to attract wildlife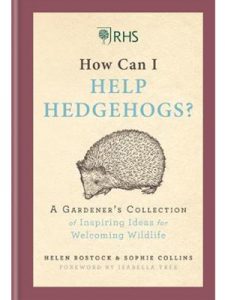 Everyone loves a hedgehog. They're cute to look at, and they provide a helping hand (or should we say paw) in the garden by keeping slugs at bay.
Unfortunately, times are tough for our prickly friends – their numbers have dropped significantly in recent years, with dwindling habitats, busy roads and a lack of food all to blame.
There are small things that we can all do to help and this book from the RHS offers simple tips that gardeners can do to attract wildlife, including hedgehogs, back into our gardens.
RHS How Can I Help Hedgehogs? from £14.99
A home for bees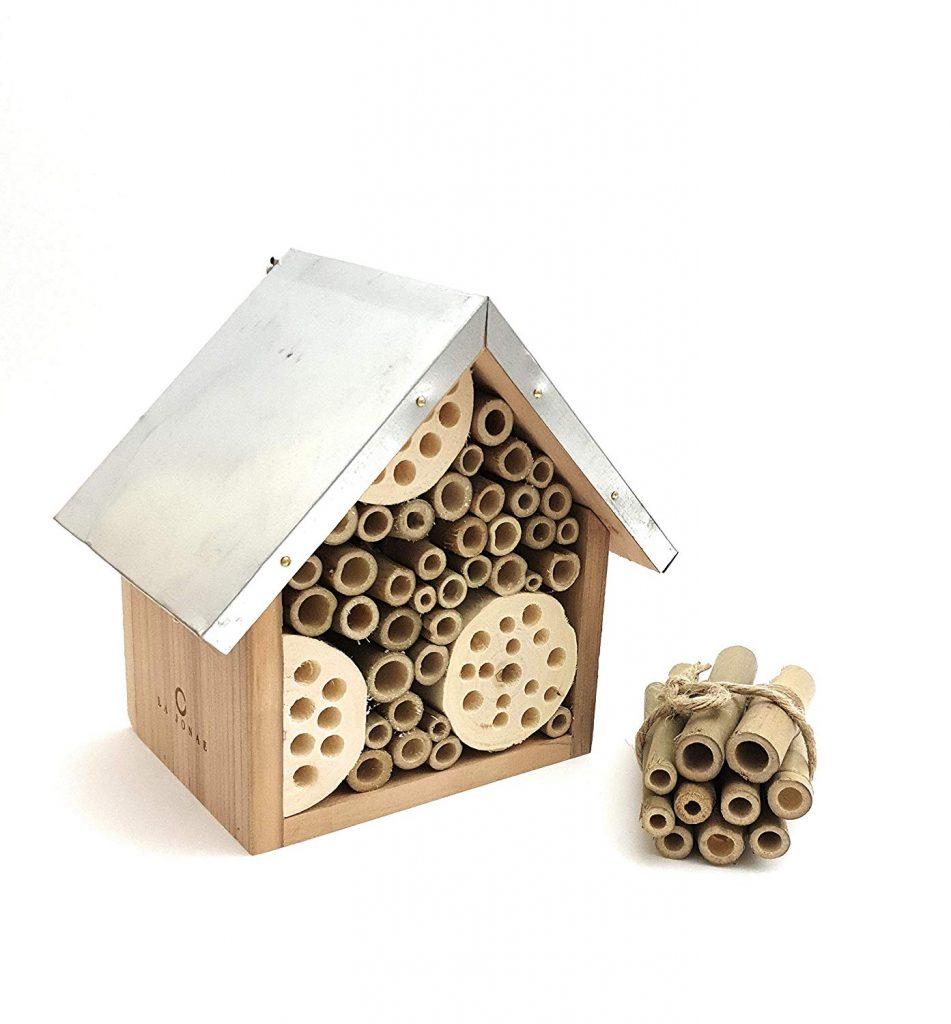 Bees and their bug friends are essential for maintaining a healthy and well-balanced eco-system.
Help creepy crawlies this winter with a bug hotel or bee house.
Making a bug hotel for a gift can be a charming way to spread the love this Christmas, but if time is short, try this sweet outdoor bee house from La Jonae.
It's the perfect way to provide shelter for solitary bees and other pivotal pollinators over the colder months.
Plant a rose garden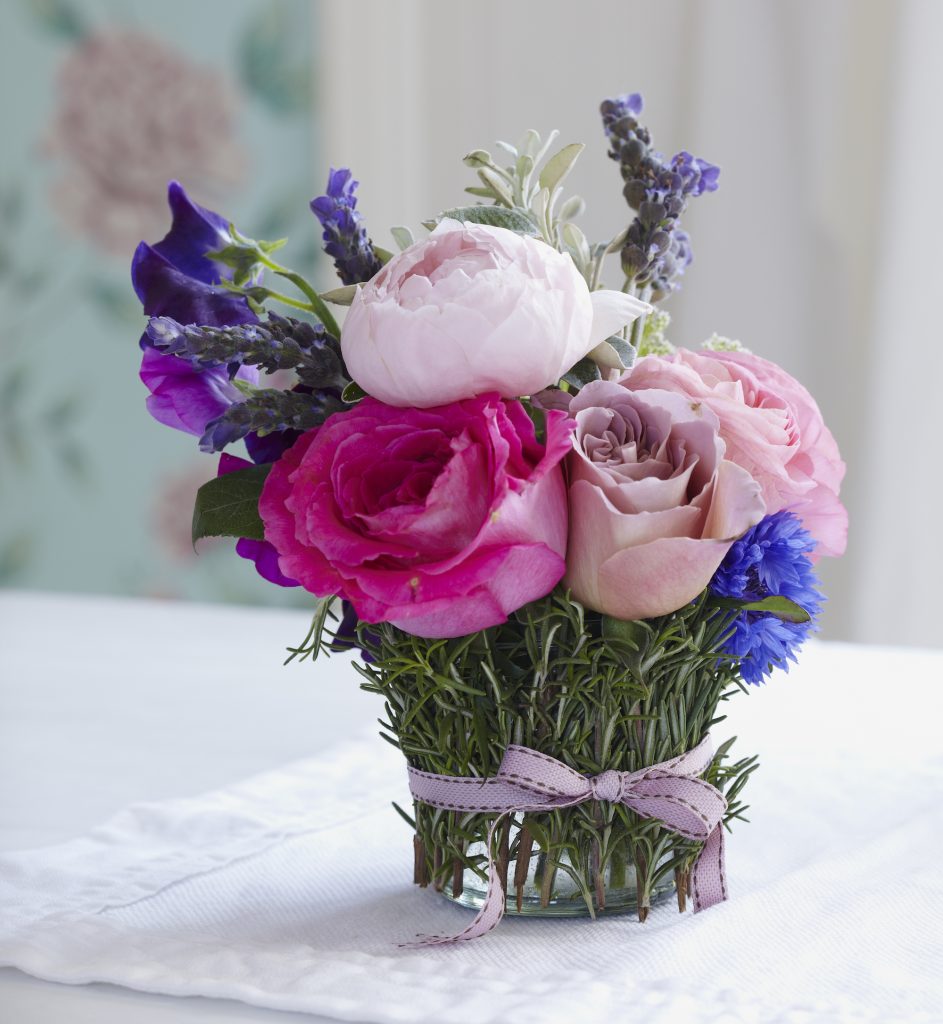 Sticking with the bee theme, pollinators will need something to do next summer, so keep them busy with some flowers from David Austin Roses.
There's a whole variety of roses to choose from on the David Austin website and gift vouchers can be a good place to start.
We're particularly fond of the sweet-smelling bundle featuring three different varieties of roses that bees just love. It will fill a summer garden with gorgeous colours of yellow, apricot and pink.
Plus, David Austin Roses also offer a gift voucher for a pruning masterclass, which is perfect for rose enthusiasts that want to make the most of their garden.
The indoor gardener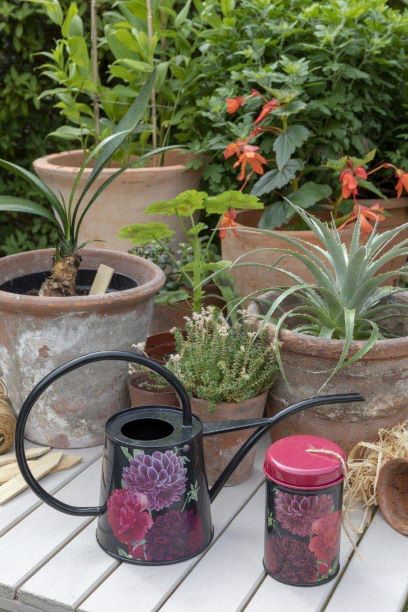 Know someone with a passion for houseplants?
This stylish indoor watering can from Burgon and Ball makes topping up indoor plants a thing of joy.
Its elegant spout ensures that any water is delivered directly to the plant, meaning no annoying spillages to clean up afterwards.
Featuring a bold design of dahlias and peonies, the can also makes an attractive addition to any shelf when it's not in use.
Indoor watering can from £17.74
Christmas colour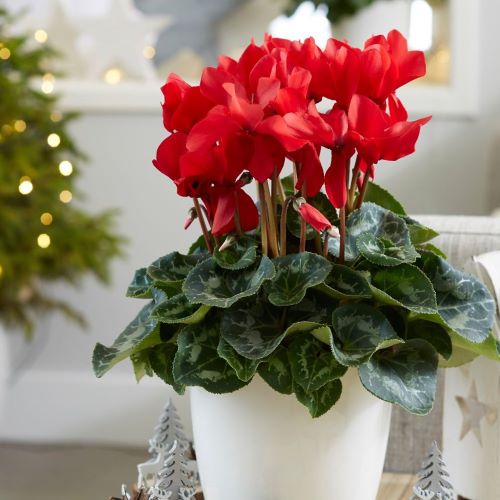 Give the gift of Christmas with a must-have festive cyclamen.
The bold colour of this plant is guaranteed to brighten up any room throughout winter, with the flowers living on long past Christmas.
Keep cyclamen in a bright, indoor room to help them thrive through winter.
Turn next year's soil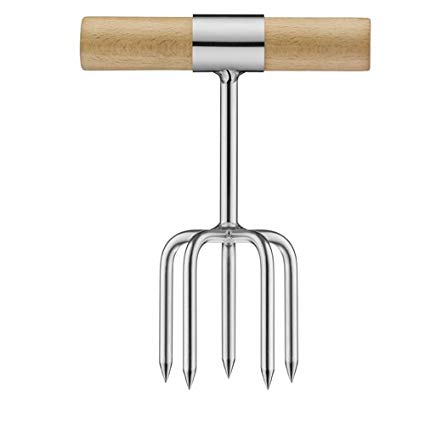 Turning soil and getting it ready for next season's plants and produce can be a laborious job, so take the hardship away with this twist cultivator from Sophie Conran.
The tines of this handy tool push into all soils. Its compact size makes it easy to work between closely spaced plants, in raised beds or even in pots.
The cultivator also features a waxed FSC Beechwood handle, giving it an elegant look.
Sophie Conran Twist Cultivator from £17.49
Grow your own vegetable patch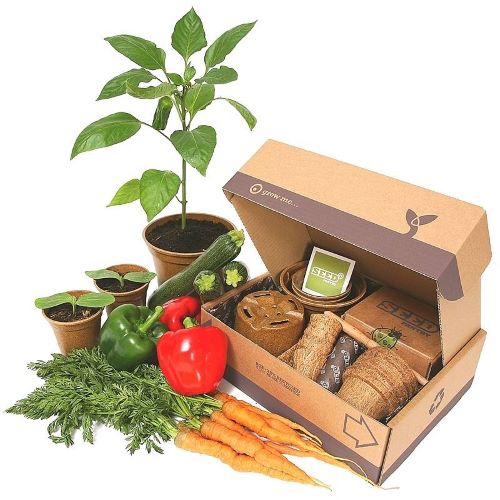 There's nothing quite so satisfying than watching your home-grown tomatoes gradually turn red or pulling a carrot out of your own garden.
If you know someone who's keen to grow their own vegetable patch, this kit from Seed Pantry is the perfect place to start.
Jam-packed with easy-to-grow seeds, including courgettes, beetroot, chard and tomatoes, this starter kit also includes all the equipment you need to ensure growing success.
Jumbo allotment starter kit from £40
Protect hands with colourful gloves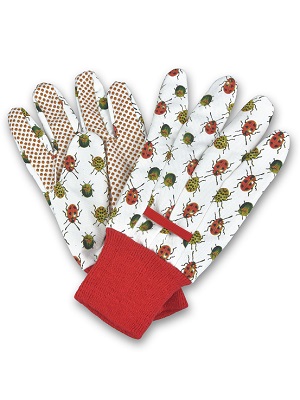 Keep hands protected with these adorable gloves from the RHS, featuring a fun and colourful beetle pattern.
Easy to spot from afar, you'll never have to worry about losing a glove again.
These durable gloves feature rubber palms to give extra grip in the garden, while the elasticated wrists keep dirt out and hands clean.
All prices correct at time of publishing
More Christmas gift guides
If you make a purchase via any of the links above, Liz Earle Wellbeing may earn a small percentage of the money you spend. For more information please read our Affiliate Policy.