The best ingredients for green juices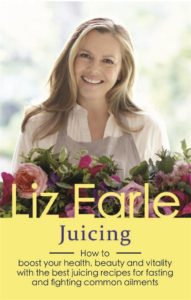 When it comes to exploring the wonderful world of juicing, fruit and vegetables are just the beginning. There are a wealth of other ingredients such as sprouted seeds, grasses and herbs that can add an extra vitality boost or tasty tang to fresh juice blends. It's time to mix up your juice recipes!
The best ingredients for green juices
Cereal grasses and algae, now often added in powdered form to make increasingly popular green juices, are hugely rich in chlorophyll as well as providing phytonutrient antioxidants to fight off free radicals. Chlorophyll is a powerful body builder and blood cleanser, and helps replenish and increase our red blood cell or haemoglobin count.  Since haemoglobin carries oxygen to our cells, increasing our haemoglobin count can really help boost our energy levels. Here are some of the best ingredients for green juices  – all of them bursting with green goodness:
Barley grass is a relatively new green food. Tender young leaves are harvested, dried and powdered to create a good source of soluble dietary fibre, chlorophyll and magnesium. Barley grass powder also adds an alkalising greenness to juice blends and is sometimes easier for the system to process than wheatgrass.
Chlorella is a powerful, extremely strong-tasting, dark green plant is cultivated in freshwater pools and is a potent mix of protein, vitamins, minerals and chlorophyll. It is an absolute must-have superfood for vegetarians and vegans, or for those on any other form of restricted diet, rich in B vitamins, vitamin E, absorbable iron, zinc and calcium.
Hemp seeds are a rich source of protein, minerals and omega-3 essential fatty acids. Dried and milled into a fine flour, this powder makes an excellent addition to juices, transforming them into protein-rich shakes. This potent powder has much of the goodness without the same strongly 'green' taste of other super-foods additions, such as chlorella or spirulina.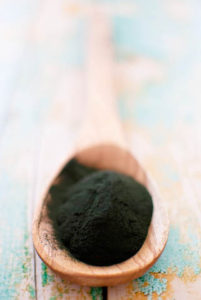 Spirulina is a blue-green alga cultivated in freshwater ponds to create a sustainable and planet-friendly form of protein, rich in essential amino acids and minerals – notably calcium and iron. An excellent source of chlorophyll, B vitamins, vitamin E and zinc, spirulina is slightly less strong-tasting than chlorella and it works well in breakfast juices. Excellent added to juices, it has a distinctively 'dark green' taste.
Wheatgrass is a fabulous source of life-giving enzymes, chlorophyll, vitamins A and C and other essential nutrients, and many naturopaths advocate it in juices specifically for helping assist cancer treatment. Its alkalising properties make it a favourite for detoxing juice blends and it is also rich in magnesium and zinc. Growing your own is relatively quick and easy, but a finely powdered packet is an excellent and simple alternative.
All of the above ingredients are easily available from reputable health food stockists online – we particularly like Naturya. Liz's revised Juicing ebook is available to download from Amazon for £3.99.
Save
Wellbeing Wisdom
Hemp seeds are a rich source of omega-3 essential fatty acids that help to keep skin plump
Chlorella contains chlorophyll – a powerful blood cleanser that helps replenish and increase our red blood cells