Best health and wellbeing events 2020
Looking to attend some wellbeing events this year? We've put together a list of our favourites to help you plan your diary.
From yoga and Pilates to cooking and gardening, there's something to boost your wellbeing whatever your interest.
Take a look at our wellbeing events below and keep your eye out for regular updates throughout the year.
February
Get Well Show
The first ever Get Well Show from Get Well magazine is heading to Olympia, London, from 21st to the 23rd February.
The show sees health professionals from a number of different disciplines come together under one roof. They'll be there to offer advice and guidance on alternative therapies for different chronic health issues including diabetes, arthritis and heart conditions.
The Get Well Show provides a space for chronic health sufferers to speak openly about their problems and confidently leave with a solution.
Plus, Liz Earle Wellbeing readers can also enjoy an exclusive discount. Simply enter WELL50 at the checkout for your 50% discount.
Find out more about the Get Well Show
Live Well London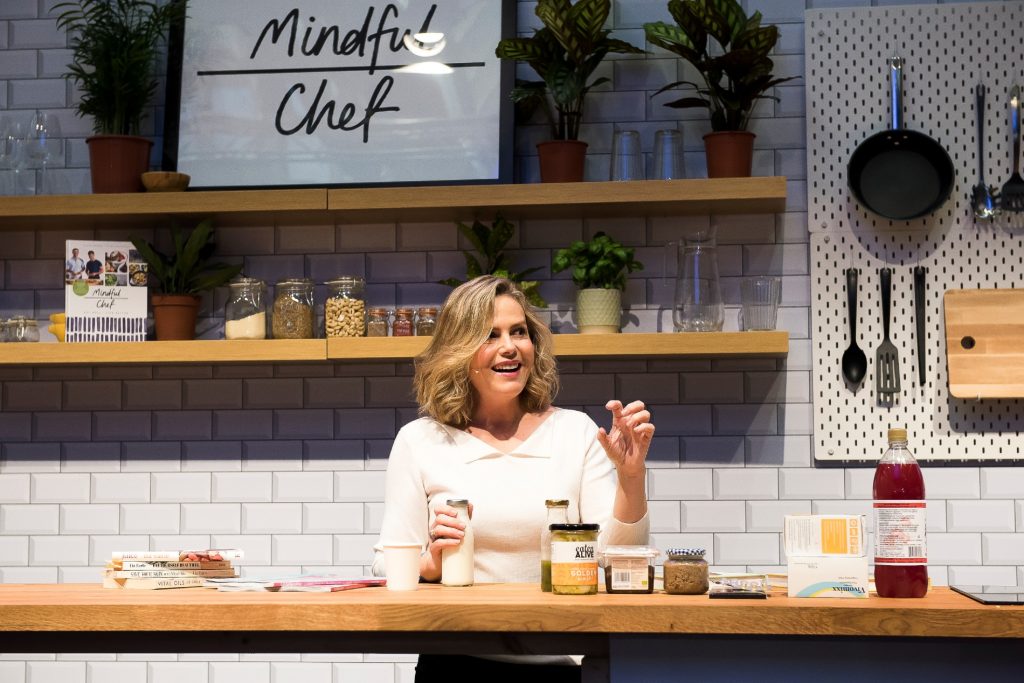 Head to Old Billingsgate London, from 28th February until the 1st March to see the Live Well London health and fitness festival.
Bringing together experts from the wellbeing, health and fitness sector, you'll have the chance to try a range of classes, including meditation, yoga and fitness. There'll also be plenty of opportunity to listen to talks from industry experts, including (our fave) Liz Earle MBE, chef and nutritionist, Dale Pinnock and double Olympic champion, Dame Kelly Holmes MBE.
There's also shopping galore, with leading brands such as Mindful Chef, Power Plate and Symprove joining the event.
Find out more about Live Well London
March
Eat & drink festival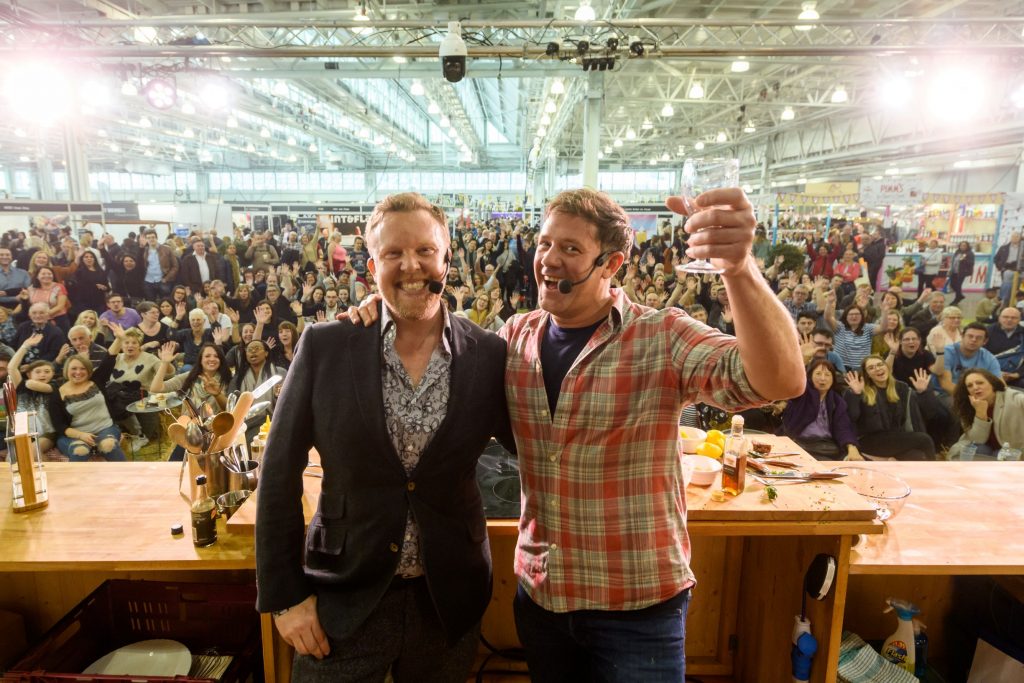 The perfect pitstop for avid foodies, the Eat & Drink Festival is the ultimate destination for artisan produce, culinary masterclasses and tasty take-home inspiration when it opens at Olympia London from 27th March until the 13th April.
Learn a new recipe from celebrity chefs, with the likes of Rosemary Shrager and Dean Edwards set to attend. You can also sample a delicious array of foods, with taste inspiration from all over the world.
Don't miss the Artisan Producer's Market either. Filled with a fabulous range of delicious chutneys and pickles, breads and patisserie favourites, flavoured oils, fresh juices and jams, cheeses, cooking sauces and unique drinks, you can shop until you drop.
Find out more about the Eat & Drink festival
April
OM Yoga Show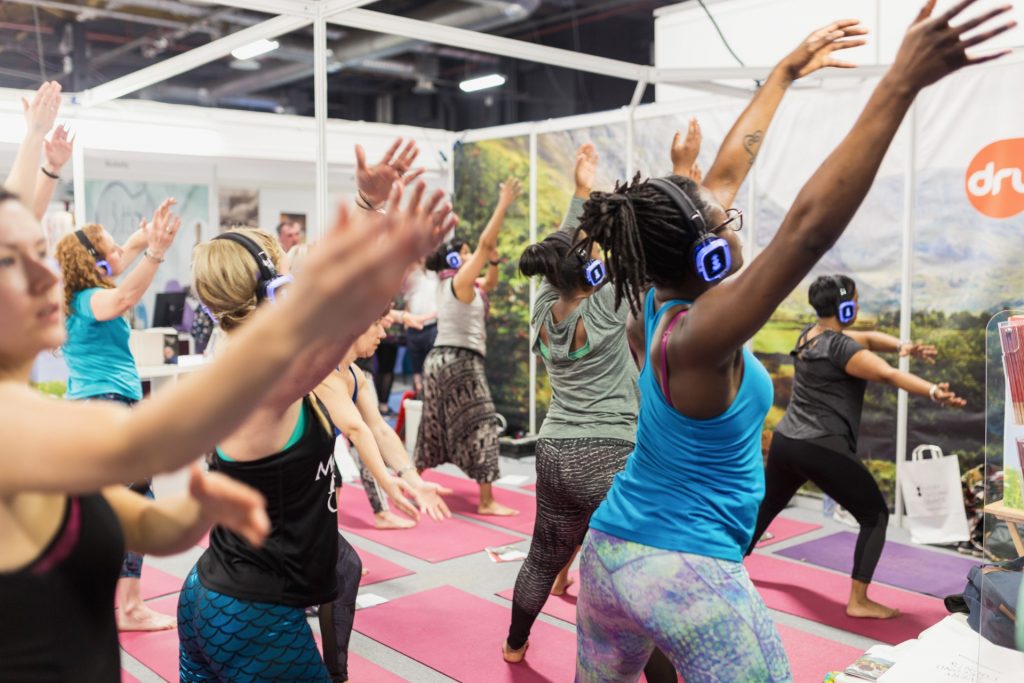 Yoga superfans head to Manchester from the 24th to the 26th April for a yoga gathering like no other.
With an abundance of free open classes, you'll have the chance to learn new flows and perfect your favourite poses with some of the country's leading yoga teachers. Whether you're an advanced yogi or just beginning your journey, there's something for everyone to enjoy.
When not on the mat, you can also take advantage of the huge range of shopping available. With over 100 exhibitors attending the show, you'll be able to find an exciting range of yoga accessories, clothing, jewellery, experiences and much more.
Don't worry if you can't make it to Manchester, the flagship show in London is on later in the year from 16th to 18th October at Alexandra Palace.
Find out more about the OM Yoga Show
RHS Flower Show Cardiff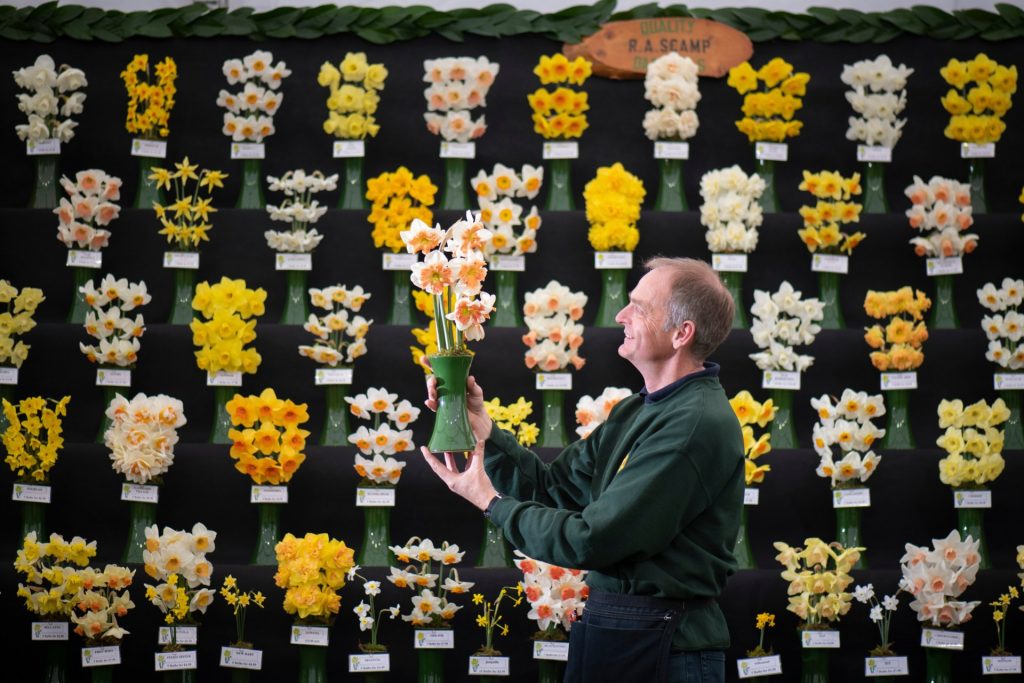 Getting out in the fresh air and enjoying nature's bounty can be the perfect way to boost your health and wellbeing with the RHS flower shows offering just this.
The flower show season kicks off with the RHS Flower Show Cardiff from 17-19 April. Based in Bute Park, this show gets spring off to a fine start, showing off garden design talent and sensational spring blooms.
With shopping stands and family activities galore, it's the perfect day out to spend in the fresh air with loved ones.
Find out more about RHS Flower Show Cardiff
May
RHS Chelsea Flower Show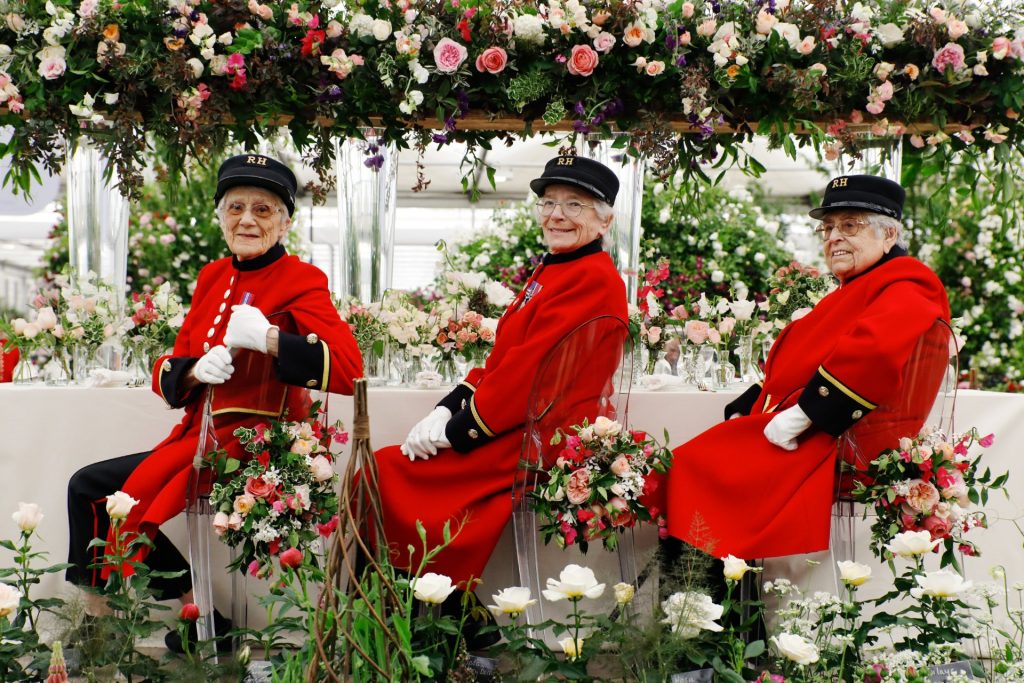 The world's most famous flower show returns once again from 19th to 23rd May, featuring the world's top garden designers vying for an elusive RHS Gold medal.
Flower shows are good for the soul – wander around the stunning gardens to find inspiration for your own space at home, and inhale the incredible aroma of gorgeous blooms from the expert growers in the enormous Great Pavilion.
With every space bursting with colour, you're guaranteed to feel uplifted.
Find out more about the RHS Chelsea Flower Show
Mind Body Spirit Wellbeing Festival
The Mind Body and Spirit Wellbeing Festival meets twice a year in London and Birmingham to showcase the best of the health and wellness industry.
The first meeting in Olympia, London from 22nd to the 25th May sees industry experts, including Paul Mckenna and Dr David Mckenna, descend on the show to share their experience in fascinating talks. You can also sample the latest health foods, try out alternative therapies and enjoy interactive workshops.
Plus, if you're interested in exploring spirituality, there's plenty of opportunity to chat to healers and psychics at the festival.
Find out more about the Mind Body Spirit Wellbeing Festival
July
Wilderness Festival
Keen to get away from it all for a weekend? Head to Wilderness this summer for a festival like no other.
Set in the idyllic Cornbury Park in Oxfordshire, the festival features an array of eclectic music, feasting, wellbeing experiences and family fun from 30th July to 2nd August.
Along with a dazzling line-up of musicians, you can also listen to educational and insightful talks from experts spanning a huge variety of subjects – from health and wellness to cooking and climate change.
Find out more about the Wilderness Festival
Read more articles like this