The best fruits for juicing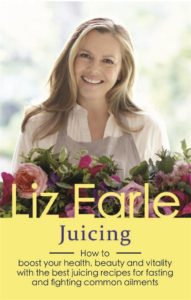 Fruit is a wonderful source of vitamins and highly cleansing, so perfect for helping to eliminate toxins from our body, leaving us feeling revitalised and reinvigorated with an extra spring in our step.
Here are our top five favourite fruity ingredients to add to the juicer – try a blend of any of them for a truly delicious breakfast drink or refreshing pick-me-up at any time of the day.
The best fruits for juicing
Apple
Apple juice is a wonderful cleanser, great for weightloss diets and useful as an all-round general tonic. It also mixes well with most other juices and can help thin out strong-tasting juices, such as beetroot, or thick juices such as prune and strawberry. The harder, crisper varieties are the best fruits for juicing but all apples are good sources of pectin, tannic acid and malic acid, which help remove toxins from the intestines and regulate the bowel. Their potassium and phosphorus content help keep the liver and kidneys working healthily and the skin looking fresh and clear, and as a good source of beta-carotene, lutein and zeaxanthin, together with vitamins C, K and magnesium, they can also help ward off colds and infections.
Grapes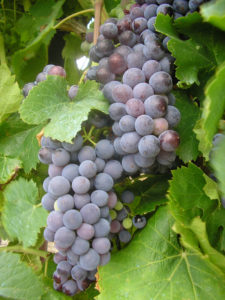 Grapes are often used in elimination and weight-reduction because of their powerful cleansing action and their ability to stimulate the metabolism. The high magnesium content promotes good bowel movement and proper kidney function. Grape juice is also a wonderful blood and liver cleanser and can help eliminate unwanted uric acid from the body. Grapes are high in potassium, which aids kidney function, strengthens the heartbeat and keeps the skin looking fresh and healthy. They are also a useful source of beta-carotene and calcium. Don't worry about buying seedless varieties, since the seeds can go through the juicer as well. Grape juice mixes well with other juices and makes a great natural sweetener.
Melon
Melons are one of the most mineral-rich fruits around and are excellent for juicing due to their high water content, which in turn makes them a first-class diuretic and wonderful kidney cleanser and skin purifier. Most of the nutrients lie in the flesh right next to the skin, so be careful not to lose this part when peeling before you add to the juicer. The juice has a light, sweet taste and mixes well with other juices. You could use it to sweeten sour juices or to dilute thick juices. Cantaloupe melons are the most nutritious – high in beta-carotene, vitamin C and digestive enzymes. Watermelons have the highest water content and are fabulous natural diuretics as well as being packed with skin-enriching minerals such as zinc and potassium.
Orange
Oranges are one of the richest sources of vitamin C and it is their ability to help protect against a variety of conditions from colds and 'flu to heart disease and strokes that gives them such a high health rating. As an antioxidant, vitamin C also helps mop up damaging free radicals which age the skin and cause premature wrinkles and sagging. You need to peel the fruit before juicing, but be careful to leave on the pith, since this is where most of the nutrients are. Vitamin C helps the body absorb iron better, so a glass of orange juice a day can actually double the amount of iron available for use in the body. The high citric acid content in oranges is very effective in cleansing the gastrointestinal tract and aiding the elimination of toxins and acid wastes from cells.
Pineapple
Pineapple juice is wonderful for relieving constipation and poor digestion, and the combination of vitamin C, fruit acids and enzymes makes pineapples highly eliminative and a great boost for detox diets. Pineapples also contain the digestive enzyme bromelin which breaks down protein and balances the body's acid/alkaline levels, soothes sore throats and has been found to help cases of laryngitis. Other nutrients found in pineapples include beta-carotene, folic acid, manganese, potassium, iodine, calcium and magnesium. Before juicing, remove their spiny top and peel, but all the flesh and the core can be used.
If you haven't got a juicer, then there are plenty of pressed natural fruit juices packed full of nutrients that are available on the shop shelves – just make sure you read the label carefully and choose 100% pure, unsweetened juices, avoiding any that are made from concentrate. Amongst our favourites are cranberry and pomegranate which are both rich in vitamin C and packed full of antioxidants, essential for fighting against free radical damage to help keep us looking younger for longer.
Wellbeing Wisdom
Apples are a good source of pectin, tannic acid and malic acid, which help remove toxins from the intestines and regulate the bowel
Pineapple juice can help relieve constipation and improve poor digestion
Melons are one of the most mineral-rich fruits around – a first-class diuretic, wonderful kidney cleanser and skin purifier