The Truth About Beauty: Plastic Microbeads
With the widespread use of plastic microbeads in the cosmetic industry hitting the headlines, we catch up with Liz to find out more about the latest beauty scandal.
What is your stance on plastic microbeads and have you ever used them when creating products for the Liz Earle Beauty Co?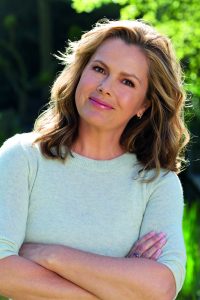 Liz: I've always been a powerful advocate of using the best that nature has to offer to benefit both our skin and wellbeing and I've spent most of my working life investigating botanicals and their use in skincare.
Right from the very start of my career as a health and beauty writer in the 1980s I was only interested in using the best of nature to benefit our skin and health. So when Kim Buckland and I set up Liz Earle Beauty Co in 1995, we would never have countenanced using plastic microbeads in any of the formulations – especially as there are so many wonderful natural alternatives available.
I always wanted these skincare products to offer the best for both skin and the environment and I have been passionate about responsible sourcing and the tricky issues of balancing sustainability, ethics and organic practices as well as making products that actually work. Right from the outset the beauty company has used natural, renewable materials. Tiny plastic beads have never been on the agenda, either then or now!
If you didn't use plastic microbeads, what did you use?
Liz: We preferred to use jojoba beads made from the liquid wax found in the seeds of the desert shrub. Jojoba is similar in structure to the skin's natural oils and its spherical shape makes for a very gentle method of exfoliation.
The Liz Earle Gentle Face Exfoliator uses only jojoba beads. The Energising Body Scrub combines jojoba beads with smoothly ground olive stones. Although some more jagged exfoliates, such as ground nut kernels, can create microscopic tears on the skin's surface (which if used on the face can then contribute to the visible signs of ageing), they make a good combination in body products to use where the skin is more resilient. Combining jojoba and olive stones allows the beads to roll over the skin, gently buffing away dead skin cells, while the ground olive stones work a little harder on stubborn areas such as knees, elbows and thighs.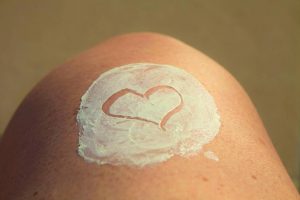 Not only are they great for dry skin, these naturally biodegradable granules are sourced from Southern Europe, where they are made by crushing olive stones, a by-product of the pre-packaged olive industry which otherwise might go to waste.
Are microbeads bad for your skin?
Liz: Microbeads are smooth so they won't necessarily damage your skin per se, but they are hugely detrimental to the environment. There are now very serious concerns on their effect on marine wildlife and the long-lasting damage they have done to our oceans. Why use them at all when there is a better answer in nature that is great for your skin and the environment?
Do jojoba beads cause any damage to the environment?
Liz: To create the naturally biodegradable beads, pale yellow jojoba oil is hydrogenated (mixed with hydrogen) to create a hard white wax, which is then allowed to set before being ground into a fine powder and shaped into tiny spheres. These natural beads are both biodegradable and sustainable, so, unlike microbeads which are flushed into rivers and the sea where they attract toxins and threaten marine life, these have absolutely no negative impact on the environment.
This is the first in Liz's new The Truth About Beauty series. To stay up to date with more expert health, beauty and wellbeing articles from Liz and her team subscribe to our monthly newsletter below.