Losing your lashes
Liz writes:
I'm often asked for advice on beauty problems and one that affected me personally is what to do about falling eyelashes. I experienced a few years ago and it took me a while to get to the bottom of the cause – and to find effective solutions. So, if you've had the distressing dilemma of eyelashes falling out in clumps (not just the odd lash), read on.
When I started losing eyelashes…
The first time it happened to me was when I used an eyelash curler to curl my lashes for a photo shoot. I was horrified to find a dozen or more lashes attached to the curler when I unclamped the metal curler from my upper lashes, leaving a gaping hole in the middle of my upper eyelid. Worse still, when I (gently) attempted to curl lashes on the other eyelid, exactly the same thing happened. Researching the cause, I could only find extreme conditions, such as blepharitis and leprosy… I was fairly sure (thankfully) I did not have have leprosy, but blepharitis? This is an inflammation of the eyelids and can cause itchy, sore, scaling skin. I did not think I had this, although my eyes were a bit itchy from hayfever. Other possible factors were the new 'eyelash promoters' I had just been testing to see if they really did lengthen and thicken lashes. I had also been using the occasional individual false eyelash stuck on with strong adhesive. Instead of gently removing with an oil-based remover to un-gum the glue, I usually just pulled these off to remove – had this caused the problem? I immediately stopped using false lashes and also stopped using mascara (as advised on various web forums) but continued using the eyelash conditioning serums, in the hope that these would help. After a few months, my lashes re-grew and I began to relax.
Then, disaster: another photo shoot, so I carefully curled my eyelashes again. I gingerly used the gentlest pressure, only to find a huge clump of eyelashes came away in the curling clamp. This time, I didn't risk doing the other side and made an appointment to see my GP the following week. As luck would have it, I was due a eye check the following day, so I told the optician what happened, who examined my eyelids under a magnifier.
"You've got blepharitis" he announced, "so that's almost certainly the cause". How could this be? I had no symptoms other than occasionally itchy eyes – but with hayfever and a mild cat-hair allergy that's not unusual. The following week the doctor confirmed the diagnosis and said my case was mild so no need for antibiotics. In fact, current medical opinion is that blepharitis is best cured by the application of heated compresses across the eyes followed by gentle cleansing if the condition is more severe.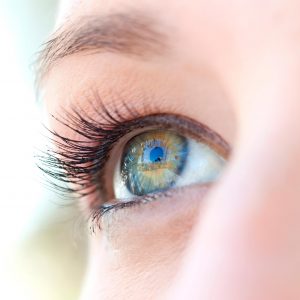 To do this, simply heat a flannel or muslin cloth in hot water and fold into a rectangular compress. Apply to your closed eyelids for five to ten minutes then gently rub over closed eyelids to remove any crusting before repeating the process. If you do have any signs of crusting along the eyelid, the best way to treat is with a cotton wool pad or bud dipped a simple solution of sodium bicarbonate, from chemists or supermarkets (one teaspoon dissolved in a cup of cooled boiled water). You can also make cotton pad compresses with this to help itchiness. Severe cases may be treated with antibiotics, in which case you need to see your doctor. Some medics say to avoid mascara and eye make-up in general, but I have not found this necessary, although I suggest it is wise to regularly invest in new mascara wands etc., as old cosmetics can be a breeding ground for bacteria.
I started applying hot eye compresses nightly – the result? I now have a full set of thick, strong lashes – but I haven't yet had the courage to curl my lashes again. Think I might wait another year or two for that…
Update:
Since the publication of this feature, Liz has been trialing Lumigan – a glaucoma eye drop treatment. Whilst not originally intended for cosmetic purposes, it was noted that patients using these eye drops for the treatment of glaucoma, experienced longer, thicker lashes as a side effect. Liz brushes a little across her lash-line just twice a week and reports that this no fuss treatment really does work!
Lumigan is a prescription only product, but can be purchased online following a consultation, and can also be found online under the consumer brand name Latisse. It is important to compliment this treatment (and any lash growth products!) with regular eye pressure checks. This painless procedure involves a puff of air being blown across the eye and can be performed during a regular eye test.
Loved this article? Read on here: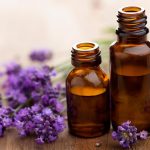 Avoid dry, flaking nails this year with these simple tips!