Edible homemade face masks and beauty treats
We all know the feeling after a trying few days (or weeks) when every fibre of our being feels overworked and tired. During these hectic times our skincare can take a backseat, but when a restorative trip to a spa isn't an option there are other ways we can give our skin the treats it deserves. We've curated a collection of our favourite homemade beauty treatments that you can make using ingredients you'll already have in your kitchen. Who needs a spa day when you have the makings of a makeover in your fruit bowl?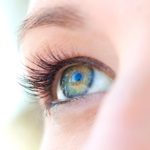 How many of us are guilty of making a cup of tea then leaving the bag in the sink or on a work surface until it shrivels and leaves an unsightly dark stain behind? Just us? Next time you make a pot of tea, save the bags on a dish in the fridge for an easy, natural eye mask. Tannins are a great natural remedy for dark under eye circles and bags as they help to temporarily tighten skin tissues, giving the skin a firmer look. Next time your eyes are telling tales on your sleepless nights, reach for your stash of pre-chilled teabags in the fridge and place one under each eye for a few minutes for an instant lift. Try to use plastic-free teabags as these can then be discarded in the compost heap or green bin when you're done – find out some of our favourite brands here.
Revitalising homemade avocado facemask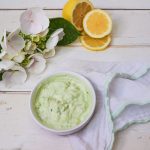 This refreshing facial treatment uses every part of the avocado to liven up your skin in different ways, so that no part goes to waste. After exfoliating with the avocado's skin, the face is ready for the revitalising face mask with avocado, yoghurt, honey and lemon before stimulating the face's pressure points with the avocado stone.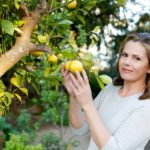 Lemons have so many beauty benefits: the zest in this face scrub helps dissolve the dead skin cells that can leave our skin looking drab and grey, so it is perfect for tired-looking skin. Make up a jar full to keep in the fridge as a little of the mix goes a long way – it's also totally edible and quite delicious!
Homemade face mask for combination skin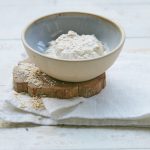 The natural ingredients in this combination skin pack are full of natural AHAs (alpha hydroxyl acids) which are found in many commercial skin peels, yet you will almost certainly have these ingredients in your fridge and store cupboard already. The apple and lemon in this face mask will act as a gentle exfoliant while appearing to minimise large pores.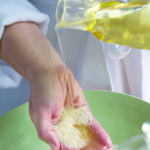 It's not just our faces that need TLC – our hands can really feel the effects of being overworked too. This DIY hand scrub and home manicure will give you softer, more comfortable hands in a matter of minutes.