Hair SOS: How to best care for coloured hair
Wondering how best to care for coloured hair? It's a tricky job at the best of times, let alone during lockdown with no access to a hairdresser.
Here, Liz looks at one of the most commonly quoted beauty dilemmas – how to stop dyed hair from fading, so it stays looking salon-fresh for longer. Read on to learn how to best care for coloured hair.
How to make hair colour last
As someone who has coloured her hair for more years now than not (I first had highlights in my early twenties), I've experimented with many ways to preserve costly colour treatments, helping ensure colour stays bright and fresh for as long as possible.
After colouring, wait at least two days before washing your hair so the hair cuticles seal over and help lock-in colour. The longer you can leave washing your hair after colouring the better – aim for three days if you can and never wash hair the very next day. Shampoo can easily 'strip' colour from hair, especially formulations made with basic foaming detergents, such as sodium lauryl sulphate or laureth sulphates. Colour-treated hair should be washed with sulphate-free shampoo.
How to care for coloured hair at home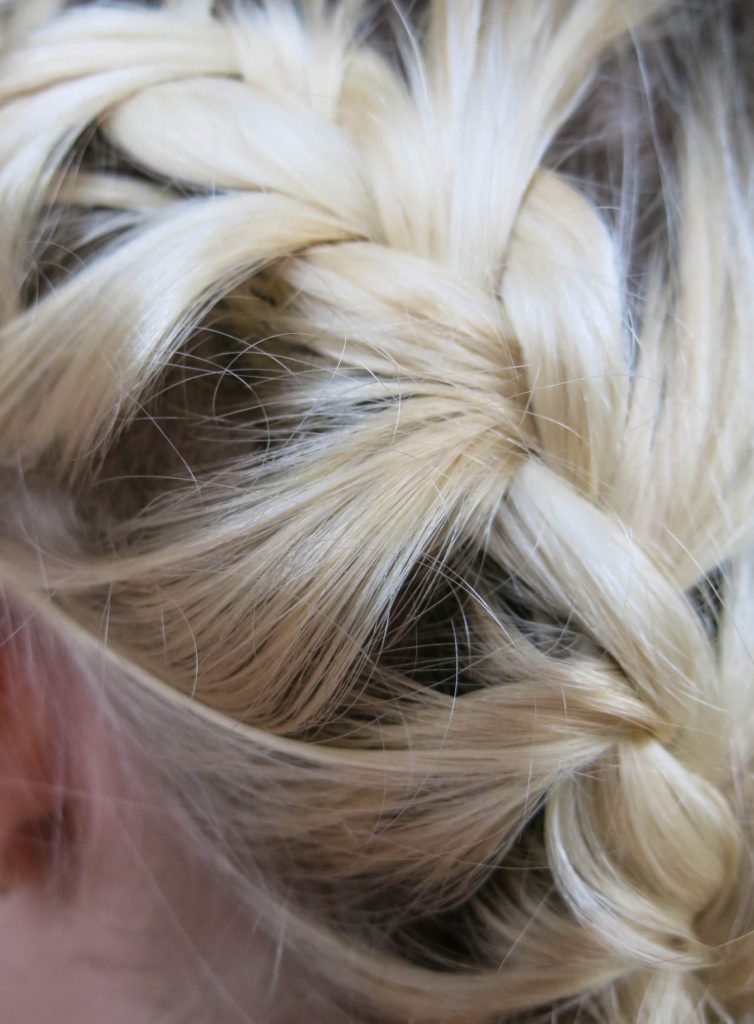 Use only one shampoo application each time you wash and you will double the life of your hair colour. Turn the temperature down too – chemically processed hair needs to be washed gently (like a fine fibre fabric) in cooler water.
Use softened water for shampooing whenever possible as the mineral deposits in hard water areas can accelerate hair colour fade. High pH shampoos are likely to open hair cuticles more and may fade shades faster. Many hairdressers advise against using 'baby shampoos' as these have a slightly higher pH than standard shampoos (to prevent eye stinging) and this increased alkalinity can remove colour from hair more quickly than usual.
When styling, keep mousses, gels, setting lotions and hairsprays to a minimum as the alcohols in some hair styling products can also affect hair colourants. Also reduce the amount of heat you apply – turn the temperature dial down on your hairdryer and use a thermal protection product if using heated curlers, tongs or straighteners.
Protect tinted and highlighted hair in much the same way as you do for your skin in the sun. Spray-on UV protecting lotions are useful as a summer sunscreen for hair. When enjoying the great outdoors for sports, dog walking, gardening or simply sitting in the sun, covering up coloured hair with a hat or scarf in strong sunshine makes sense too.
Lockdown root touch-up
Watch Liz as she experiments with a number of different root touch-up products to cover hair growth during lockdown.
More in the Hair SOS series:
Hair SOS: How to have healthy hair free from split ends: Liz shares her advice on how to treat and prevent split ends, and how to have healthy hair which looks shiny and feels beautifully smooth.
Hair SOS: How to avoid green swimming pool hair: Liz looks at how and why post-pool hair goes green and what we can do to help prevent this summer holiday hair disaster.
Wellbeing Wisdom
The longer you can leave washing your hair after colouring the better, wait at least two days so the hair cuticles seal and lock-in colour
Turn down the temperature of your shower – colour treated hair needs to be washed gently with cool water