Antonio Carluccio – The Quiet Hunt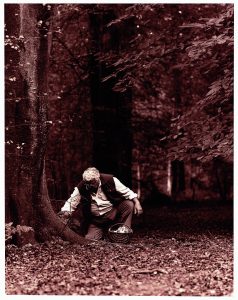 Liz first met Antonio Carluccio OBE on the set of her afternoon TV show, Liz Earle's Lifestyle, back in 1997. In a special extract from our magazine archives, we remember the 'Godfather of Italian Gastronomy' who told Liz about his life-long love of mushrooms, why less is more when it comes to cooking, and inspiring a new generation to discover the joys of real, simple good food.As we sat chatting in Antonio's tiny town-house garden, I was shown the incredible 28 different varieties of fruit and vegetables happily growing there and it becomes clear that he really does practice what he preaches on fresh, seasonal food. But it's when he speaks about mushrooms that his eyes really light up: 'There is just so much we can learn about mushrooms, and I am still learning myself – in fact, I have been working on the ultimate mushroom book for over 20 years now. But I want it to be just right.' With 22 books, numerous television series and a chain of successful Italian restaurants to his name, Carluccio doesn't plan to retire anytime soon. 'I feel like I've still got lots to do!' Yet, throughout his over 50 years of professional and culinary successes, he tells me that underpinning it all has been an enduring love and fascination with wild mushrooms.
His heart was captured by the mycological world at a very early age, growing up in the wooded hills of the North-West of Italy. 'My earliest memories of mushrooms are from around the age of seven when my father used to take me mushroom hunting and collecting.' After a detour as a wine merchant in Vienna and Germany in the 1960–70s, Carluccio eventually found himself drawn to the pursuit of creating and sharing real Italian food with the world. He became head of Terence Conran's Neal Street Restaurant in Covent Garden in 1981 and ten years later opened his own deli, Carluccio's Caffe, next door. Nearly 25 years later, the popular Italian restaurant chain is still going strong and he is now a consultant for them.
Speaking to Antonio, you can't help but find his ardent love of good-quality, unfussy food infectious, as is the depth and breadth of his culinary knowledge and experience. His food philosophy can be encapsulated in his well-known 'mof mof' (minimum of fuss, maximum of flavour) and this is something he tells me he is keen to pass down to the next generation of foodies: 'You can't beat using fresh ingredients simply and well!' And it seems that the art of mushroom foraging is right at the heart of this philosophy: the idea that you can go out into the wild, collect nature's bounty and then create wonderful, unpretentious recipes.
Perhaps most interesting is where the subheading of his book Complete Mushroom Book: The Quiet Hunt comes from. Carluccio tells me that Mikhail Gorbachev, the last president of the Soviet Union, was eating in his Neal Street Restaurant when his secretary mentioned that he was an avid devotee of mushrooms. Carluccio had just completed his first mushroom book A Passion for Mushrooms so gave him a copy. 'Gorbachev wrote me a wonderful letter thanking me for the book, and told me how in Russia collecting mushrooms was described as "The Quiet Hunt" – isn't that beautiful?
Loved this? Read on here…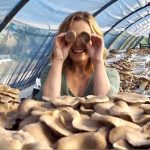 – Read Liz's interview with Lorraine Pascale