About Liz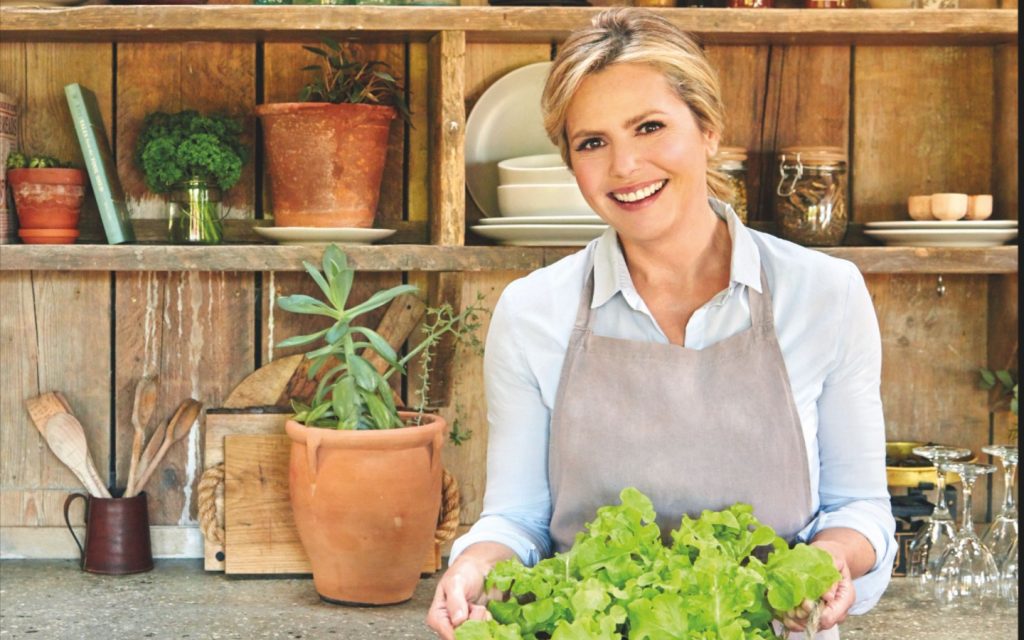 Liz Earle MBE has been a respected and award-winning authority in the world of beauty, natural nutrition and wellbeing for more than thirty years. Sharing her knowledge as a researcher, writer and broadcaster, Liz is also a bestselling author with over 35 books on looking good and feeling great. Liz Earle Wellbeing, founded in 2013, draws on this respected research and trusted expertise to provide balanced advice and ideas on living well. From delicious, nutritious recipes to the best gut health, hormone and beauty advice, wellness updates, seasonal health specials, sustainability and environmental concerns, you'll find a whole world of wellbeing here from Liz and her wellbeing warrior editorial team. We hope you find this website to be a valuable online resource. It is linked to Liz Earle Wellbeing magazine, available in print delivered to you door via bi-monthly subscription and also online with digital editions. Do bookmark us, sign up to receive our weekly newsletters packed with free resources – and we hope you'll come back and visit us often!
About Liz Earle MBE
Liz is known for her passion for beauty, natural health and wellbeing, as well as for entrepreneurial business, charity and campaign work. She is a best-selling author, podcaster, TV presenter and business leader. Having started her TV career on ITV's This Morning in 1989, she returned as a contributor to ITV's flagship daytime show, sharing her trusted lifestyle advice for living well. Her much-loved regular podcasts including The Liz Earle Wellbeing Show and weekly Friday Fives have received almost two million downloads.
Since the start of her career, Liz has been passionate about food, farming and the environment. She is an ambassador for The Sustainable Food Trust, an advocate for The Soil Association, co-founder of the original food labelling pressure group FLAG and an ambassador for Love British Food. Her work with The Prince's Trust, ACE Africa, the National Osteoporosis Society, CURE and other charitable organisations led to the launch in 2010 of her own UK registered charity, LiveTwice, providing opportunities for the disadvantaged in the UK and developing countries, notably East Africa.
Showing entrepreneurial spirit from an early age, Liz has put her name to several successful brands. Her latest business ventures include Liz Earle Wellbeing and Liz Earle Fair and Fine, an award-winning range of ethically sourced, Fairtrade gold botanical jewellery, which won Emerging Designer and Ethical Jewellery awards in Professional Jeweller's Collections of the Year 2015 and Best Jewellery Collection 2016 at CMJ's trade show. The collection is available to purchase from Liz Earle Jewellery. In 1995, Liz co-founded the Liz Earle Beauty Co, which was later sold and is now owned by Walgreen Boots Alliance. Liz no longer has any connection with the beauty company that bears her name. In 2007, Liz Earle was awarded an MBE for her services to business and she has also received an Honorary Doctorate of Laws from both Portsmouth University and Staffordshire University.
Her bestselling books include Juice: The Ultimate Guide to Juicing for Health, Beauty and Wellbeing (Kyle Books, 2015) and SKIN: Delicious Recipes and the Ultimate Wellbeing Plan for Radiant Skin in 6 Weeks (Orion Spring, 2016), which shot to No. 1 on the Amazon Beauty and Fashion bestseller charts for four consecutive weeks on publication. This was swiftly followed by The Good Gut Guide, published in May 2017 (Orion Spring, 2017), also a No.1 Amazon bestseller.  The Good Menopause Guide, published in March 2018 (Orion Spring, 2018)  went to No.1 on Amazon on publication – and remains a popular bestseller to this day.
Liz has recently published a series of E-books including A Stronger, Slimmer You, The Truth About HRT, The Truth about Menopause, and A Flatter, Happier Tum, which are exclusively available to download here. You can also find  The Liz Earle Wellbeing Yearbook Volume One and The Liz Earle Wellbeing Yearbook Volume 2. (Volume One, Liz Earle Associated Productions, 2017; Volume Two, 2017)
For all press enquires please contact pr@lizearlewellbeing.com
For all commercial and brand collaborations with Liz Earle Wellbeing, please contact Polly Beard at polly@lizearlewellbeing.com
For all speaker requests and influencer enquiries, please contact Carly Cook at Found: carly@thefound.co.uk